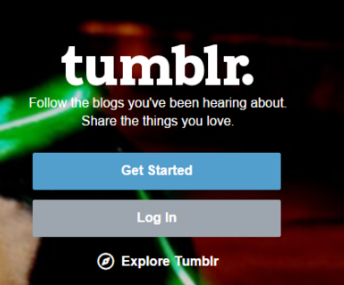 65 million Tumblr user account details were stolen
65 million user account details were stolen during a hack on Tumblr, the microblogging site in 2013 with claims of 65, 469,298 email addresses and passwords stolen.
In a statement, the company said the passwords were protected by a process called "salted and hashing", which involves turning the password into a string of digits but still advised users to change their logins. Website Motherboard reported that users' details were being offered for sale on the internet and dark web. Motherboard reported that the database is being sold by a hacker called "Peace" for just £103 ($150). The security lapse is the third to be revealed in recent weeks after breaches at Linkedin and MySpace.
The same hacker earlier this month claimed to have more than 100million LinkedIn login after an attack on the site in 2012, and 360 million MySpace email addresses and passwords.