A Beautiful Way to Tell A Story: Review of A Beautiful Day in The Neighbourhood
.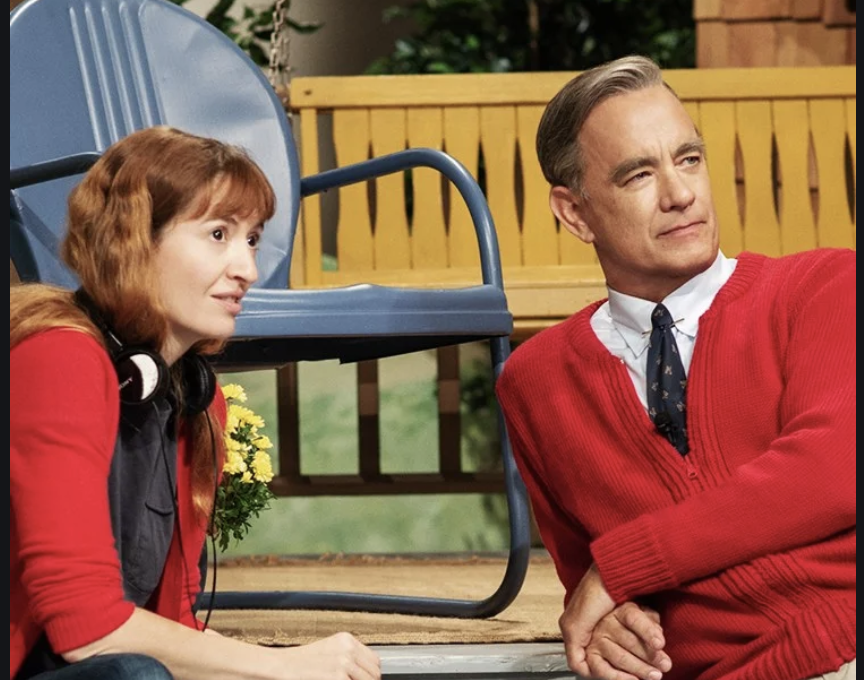 Tristar Pictures have come up with a docudrama which is pretty singular in its original theme. Disillusioned Vanity Fair journalist, Lloyd Vogel (Matthew Rhys) is asked to interview Fred Rogers (Tom Hanks) for an in-depth article about his life and work. Rogers is a kind and smart childrens' TV presenter with a happy quirky humorous way of presenting himself and seeing life. He sometimes works with puppets in the shape of cuddly toys. Vogel is jaded with his private life even though he has a beautiful baby from his wife Andrea Vogel (played by Susan Kalechi Watson). Vogel's father Jerry is played by Chris Cooper portraying a selfish womanising jerk with a modicum of feelings when he deteriorates towards his end, who left his ill wife for another woman and has little real feelings for anyone – hence Lloyd Vogel's frustration. However Fred Rogers pours oil on troubled waters and meets the extended family and makes things much better for all of them. Director Marielle Heller makes the scenes intimate and convincing. The film was inspired by the 1998 article on Rogers, with the screenplay by Micah Fitzerman Blue and Noah Harpster.
Tom Hanks's part as Fred Rogers includes stunningly clean and smart outfits, the cardigan seeming to be a staple of his wardrobe including a fetching red one. To the USA, Rogers was a staple diet of childrens' TV and his slightly naïve and vulnerable but funny character fixed with his innocent yet slightly profound outlook on life is part of the charm of the story.
Available for viewing at all good cinemas now. Enjoy.
Penny Nair Price