Aaray Collective wins the Turner Prize for Irish pub with banners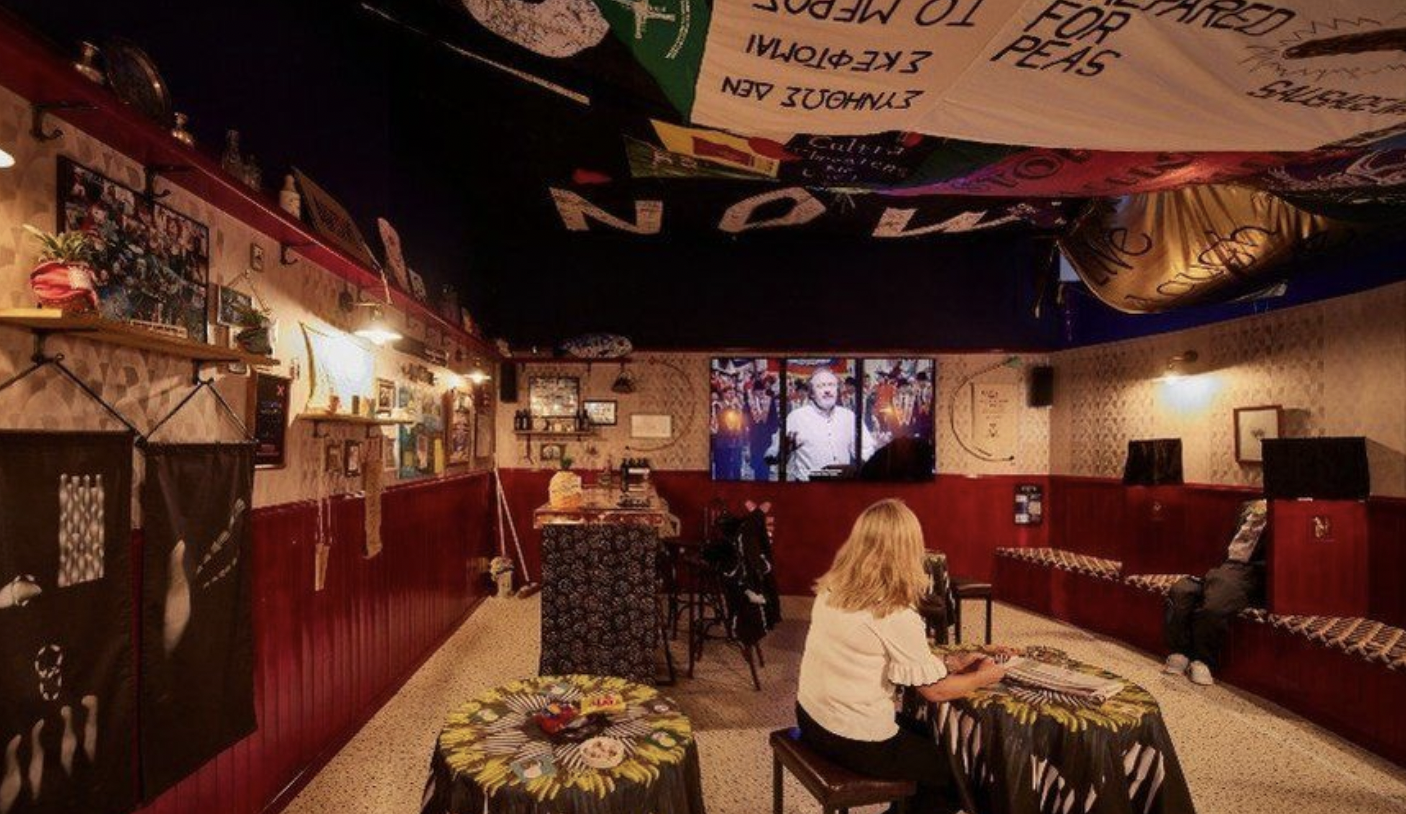 Array Collective, a Belfast-based activist group have won the prestigious Turner Prize 2021, after they beat four other collectives to take the £25, 000 prize money.
Their works,  a mock Irish pub adorned  in banners supporting reproductive rights and protesting against conversion therapy.
The Judges praised the group for highlighting social and political issues in Northern Ireland, and for translating their activism into artwork.