Michael Henley – The Muse Gallery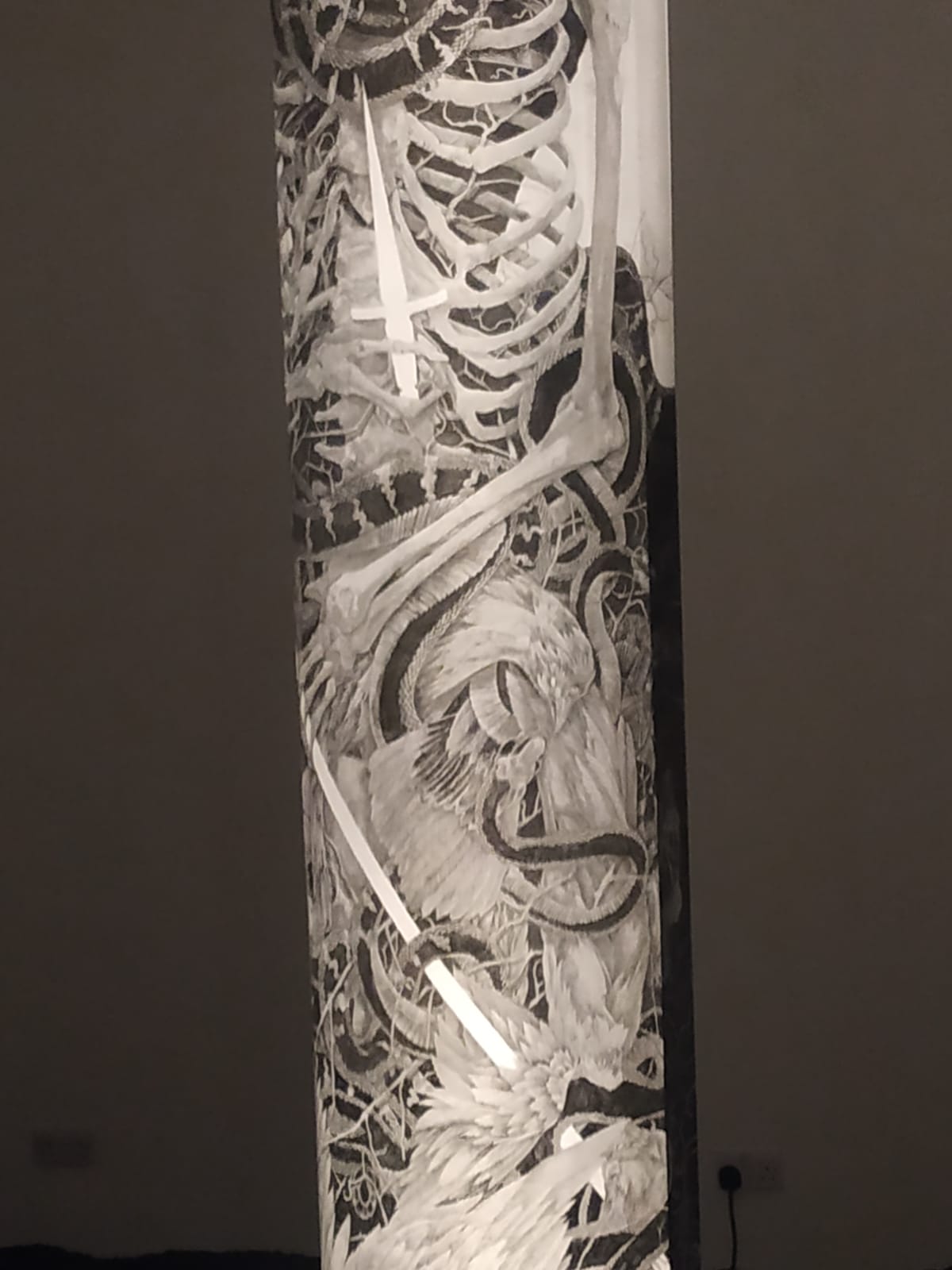 The Muse Gallery – 2-15 December – "Descended" by Michael Henley.
An epic look at life on the planet "and afterwards…."
Henley, who studied art at Lincoln,  draws from the Vanitas Movement and classic Baroque Painting to enchant and confuse us with this set of mesmerising artworks – most of which are 3D involving backlighting and all are done solely in black (including Indian) , ink on white backgrounds. Michael wants us to look into the future as well as the past as we interpret his collection of artworks which even involves at one end of the gallery, fresh soil (there are doormats on the interior steps) to show us his thoughts – the choice of a monochrome colour scheme involves us with seeing something not quite accurate or accessible but upon further inspection the layers and details can be seen, revealing more information.
Michael says…"While the overall experience can be both one of uplifting positivity as well as negative foreboding this will need to be decided by each viewer along with their own relationship with the world around us. I offer a moment to consider with feet firmly planted where you will stand." Titles of work includes..Dead Drop, The Messenger is Dead, The Decrepit Prowl, A Vacant Throne, Undone unique, Ossuary, and etc.  Go and have a look at this treat for the eyes in these uncertain days. I can guarantee you will not regret it.
Penny Nair Price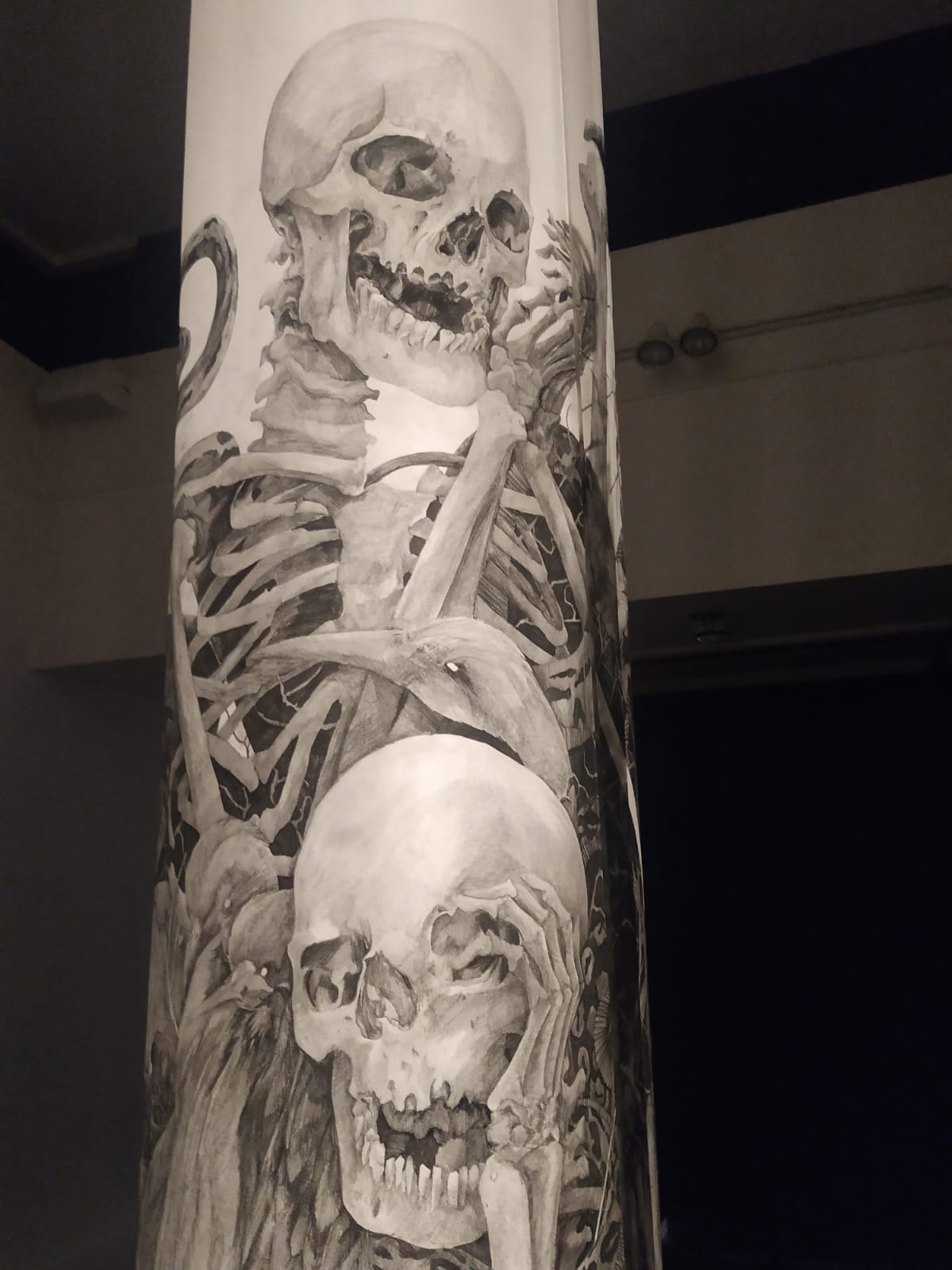 " You Were a King Once – None of Us Are Getting Out Alive – Our Last Hope".Unique 2021 Triptych – Ink and Graphite on tracing paper presented in backlit frames.  61x48x7cm each £5,500