Aon buys Willis Tower Watson for £30bn to become the world's biggest insurance broker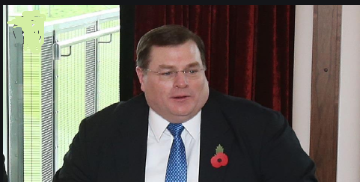 Aon buys Willis Tower Watson for £30bn in an all share-deal that will combine world's second and third largest insurance brokers into a new industry leader and throws up challenge to Marsh & McLennan, which until now has been the world's number one in the sector by revenue, one year after they completed acquisition of Jardine Lloyd  Thompson in a £4.3bn tie-up.
Greg Case, Aon's CEO insisted that cost reduction was not the objective of the deal, saying it was about being more capable in addressing the client's need.
Willis Towers Watson shareholders will receive 1.08 Aon shares for every share they own as the value of Willis Towers Watson's equity at $30bn, a 16 per cent premium to Friday's closing price, whose shares had been hit hard in the past by recent market volatility, falling by a tenth since they reached an all-time high of $220 last month.
The combined company will be world's biggest commercial insurance broker with revenues of $19bn on 2018 figures ahead of Marsh & McLennan's $17bn.
John Haley, Willis Towers Watson's CEO was due to retire next year following the deal, will become executive chairman of Aon, responsible for growth and innovation. Mr Case and Aon's CFO Christa Davies will retain their positions.