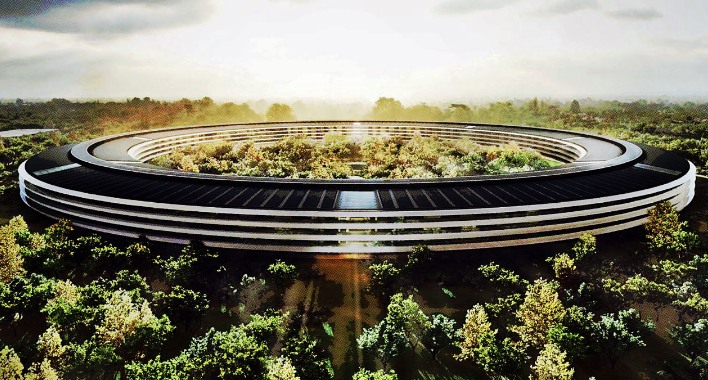 Apple's new global and London headquarters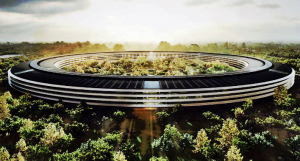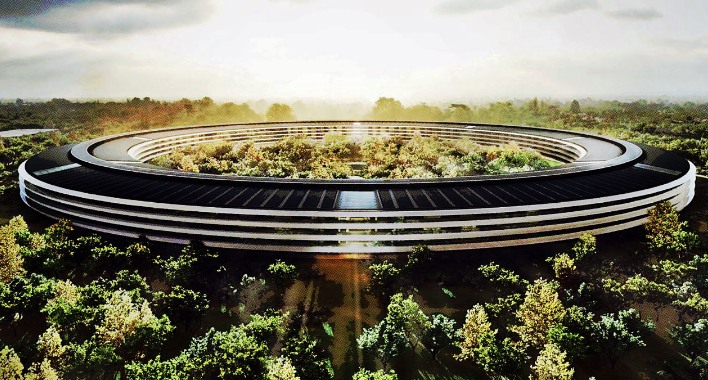 Latest "Fortune.com" reports, Tech giant Apple's progress on its new campus called a "spaceship",   with an estimated cost of $5billion featuring 2.8 million Square feet of office space and can house 12, 000 employees,  and 7000 trees, and parking spaces which are expected to hold 11,000 vehicles,  700,000 Square feet of solar panels  that will power the new campus in Cupertino , California, that it plans to move into next year. The circular design and heavy usage of 3.7 miles of curved glass will wrap around the building, stone infused flooring and will also feature restaurants and chill out areas.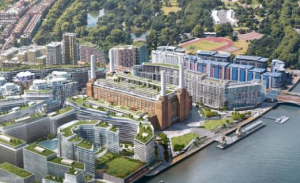 In London, Apple has agreed, to move its London headquarters to the iconic grade  two listed Battersea power station building and move 1400 staff  occupying  six floors by 2021. The deal is the largest ever office letting  in London's West End in the past 20 years.
Rob Tincknell, Chief executive of Battersea Power Station Development Company said: " It  has always been our clear objective to create one of London's most thriving new communities and this commitment from Apple will undoubtedly help us to achieve our goal."
Battersea Power Station Development, owned by Shareholders Sime Darby Berhad, a manor Malaysia-based multinational conglomerate, SP Setia Berhad, a Malaysian property and infrastructure company and The Employees Provident Fund (EPF), who invested over £10bn according to Maybank investment Bank (IB)  research report, when completed will house 4,300 homes and  350,000 sq ft of retail office spaces and shops and  200- room hotel. Phase 3 designed by Gehry Partners and Foster + Partners, two of the world's most renowned architects.
Designed by Sir Giles Gilbert-Scott, the power station became operational in the 1930s and provided electricity to Buckingham Palace, the Houses of Parliament and Carnaby Street.
A new northern line tube station is being developed to support the area, as well as major upgrades to the existing rail networks.