International Test Match Series Day 1 of 5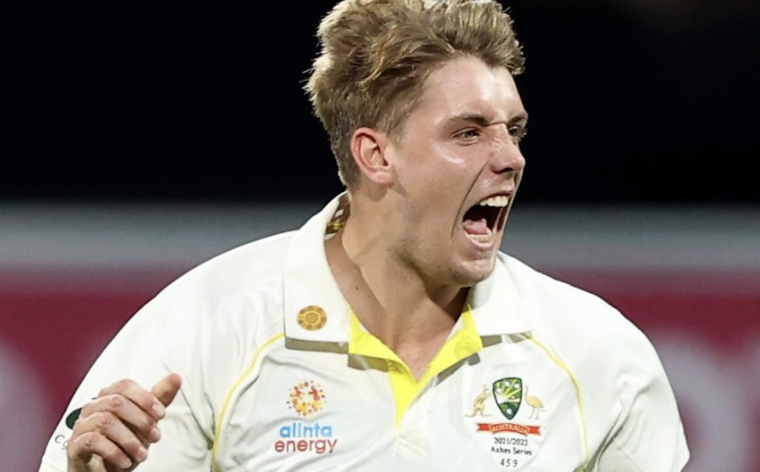 Australia vs England
Australia 1st innings 303 ao off 75.4ov Labuschagne 44 off 53, 9 fours, Head 84* off 88, 10 fours, Green 74 off 109, 8 fours, Carey 24 off 60, 2 fours, Lyon 31 off 27, 1 four, 3 sixes, Broad 3-59,Wood 3-115, Robinson 2-24, Woakes 2-64.
England 1st Innings 188 ao off 47.4ov, Root 34 off46, 3 fours, Malan 25 off64, 5 fours, Woakes 36 off 48, 5 fours, 1 six, Billings 29 off 48, 6 fours, Cummins 4-45, Starc 3-53, Boland 1-33, Green 1-45.
Australia 2nd Innings 155 ao off 56.3ov, Smith 27 off 62, 4 fours, Green 23 off 47, 3 fours, Carey 49 off 88, 4 fours, Wood 6-37, Broad 3-51, Woakes 1-40.
England 2nd Innings 124 ao off 38.5ov, Burns 26 of 46, 4 fours, Crawley 36 off 66, 7 fours, Cummins 3-42, Boland 3-18, Green 3-21, Starc 1-3o
Australia win by 146 runs.
Australia win by 146 runs to complete 4-0 series win. Chasing 271 England collapsed from 68-0 to 124 all out in 23 overs.
Robinson (0) the last man out after a series of poor dismissals. Pope (5) bowled round his legs,, Billings chips  to mid on, root (11) bowled by a ball that kept low. Stokes pulls Starc to deep square leg for 5.
Australian captain Pat Cummins said : " Pretty crazy. These are the series you have in your diary years out. Winning 4-0 is huge. I am really pumped. Not only the 11 guys playing but the 15 players in the series. It feels like we are really building to something big. To have Cameron Green in his second year grow as a batter and bowler and as well as some younger players- Travis Head, Marcus Harris and Jhye Richardson and some of the stalwarts  and old pros is just brilliant ."
England captain Joe Root: " It's been frustrating for us. It's been really tough tour, We've played good cricket in parts but not been able to string a game together. It's something we have to learn from as a group, from these experiences, and now go away and keep learning. It's obvious – we need to put more runs on the board. Too often we've not given our bowlers enough to work with . We've been outplayed and credit to Australia. They deserve to win this series. Sometimes you have to hold your hands up and say a team outplayed us".