BBC's international audience has surpassed 426 million a week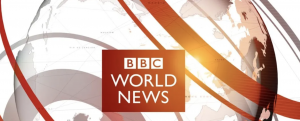 The BBC's international audience has reached a record high of 426 million a week, according to latest figures  released by the corporation. It attracted extra 50 million viewers and listeners over the past year with over 47 million accessing its news service.
The Global Audience Measure found the news service reached 50 million in India alone with the next biggest  audience being 41 million in Nigeria and 38 million in the US.
In India alone where BBC operates in 9 languages, has seen  an increase of 20 million, other countries with larger audiences include  Iran, Kenya  and Afghanistan with over 38 million tuning in between them.
BBC is financed by licence fee, some limited advertising, profits from the BBC's commercial arm and a £291 million government funding over five year deal due to end next year.
BBC World Service in English and the BBC World News TV channel have both achieved all-time record audiences of 97 m and 101m respectively. BBC World Services's 42 language services have climbed to 259m with deep understanding of their audiences and reflecting diversity.
Syndication of BBC content via partner television and radio stations around the world, and distribution via digital platforms like YouTube and Facebook have now added over 60 per cent of audience reach.