Facebook to launch "Libra" digital coin for 2.4billion online users
Facebook to launch digital coin for 2.4billion online users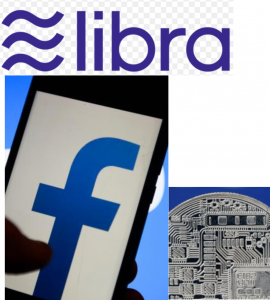 Facebook said it would launch its own digital coin next year, allowing it 2.4 billion users to make payments over the network.
Facebook will allow users to change dollars, pounds and other international currencies into crytocurrency called Libra.
Facebook says the coins can then be used to buy things on the internet and in shops, or to transfer money without needing a bank account.
The coins will be ideally pegged to US dollar to minimise price swings.
The Cryptocurrency is being developed in Switzerland, backed by payment masters ike Mastercard, Visa, PayPal and others involved in the project include Uber, Spotify, eBay and Vodaphone.
Already 28 firms have signed up and Facebook hopes to increase that to hundred by the time of the launch. Libra operates in its own digital wallet fro people to spend digital coins, known as Calibra Wallet.
But the project requires regulatory approval from central bank.
David Marcus, heading the project at Facebook aid " the project has been given general cautious support by the world's most trusted central banks. Libra holds the potential to provide billions of users around the world with access to a more inclusive, more open financial ecosystem".
Cryptocurrency and fintech expert such as Anchorage, backed by Andreessen  Horowitz and Rabbit Capital, investor in Wallets Coinbase and Xapo say they were talking to Facebook even before Mr Marcus  was appointed to lead its blockchain team in May 2018.
With this mind face searched for blockchain tech  and approached start-ups like Algorand about acquisitions.
Facebook's Libra Association founding membership include a $10m minimum investment  in Libra Investment Tokens, and scale measures, such as $1bn market value or a customer to reach at least 20m people. In return for getting in  at the start offers an opportunity to shape the governance of the association as well as various incentives to help lure consumers and merchants, as the technology is brand new and no one has any experience with a global currency.