Bebo is going to be relaunched – Facebook and Twitter watch out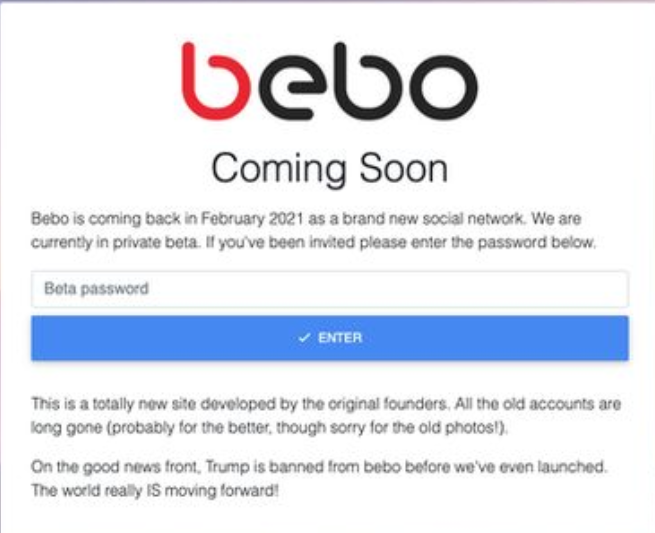 Michael Birch co-founder of Bebo plans to relaunch his social network with real-time interactions between friends rather than the new feeds displayed by Twitter and Facebook which inadvertently spread fake news.
Bebo – an acronym for "Blog early, blog often" was once the most popular network in the UK, Ireland, Australia, and New Zealand.
In 2008, Mr. Birch and his wife Xochi sold the site to AOL for £623m ($850m) and later bought it back for $1m and tried to revamp it in several ways,  including attempting an e-sports streaming service, before finally selling the business on to Amazon's Twitch in 2019 for $25m although the couple retained the rights to the brand.
"We are calling it live social networking when you're logged into Bebo, you are aware of other friends online and can interact with them in real-time. You can comment on their photo on their profile which they will get notified and they will come to the photo and they may even have a conversation under the photo. It's a more exciting way of actual connection" Mr. Birch said. Bebo's web address was attracting at least one visit every three seconds even though the service is offline.
He hopes the curiosity and nostalgia will attract early adopters.
Social Media now is full of hate speech scandals, and there is a lot of talk of regulation.