Clash of the leaders singing groups
Military Wives starring Kristen Scott Thomas. In British Cinemas on 6 March 2020.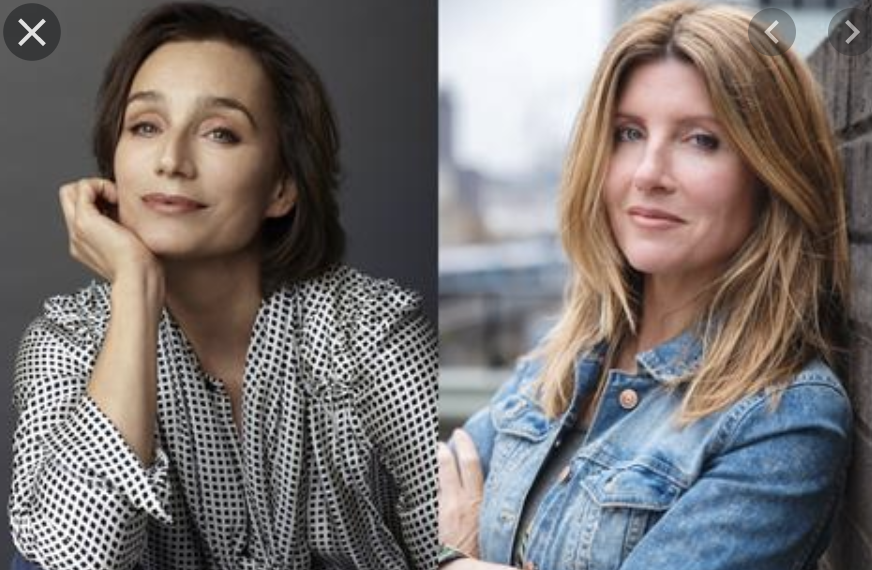 Bitter Sweet homespun drama comes to the silver screen, directed by winner Peter Cattaneo.
Interestingly but perhaps not in the context that this is a drama about ladies women and girls, the screenplay for this moving docudrama was written by two female writers – Rachel Tunnard and Rosanne Flyn. Director Peter Cattaneo is best known for the blockbuster, The Full Monty and this story has the same warm characterisations and very sensitive coverage of the trials and tribulations as well as the high points of life where nothing is perfect or as it should be, yet there is always salvation in sticking together and working for the common good of a group or groups to raise morale.
What's so clever about this film is the way we are drawn in so gently into identifying with lead characters and their needs and flaws and in addition to that, the serious "teething problems" of starting a choir where choices of material between the two leaders of the singing group (Kristen Scott Thomas and Sharon Horgan) strongly clash. But gradually they work together and the less senior or qualified lady – (Lisa) wins a battle to introduce pop songs rather than over- worn classics. With all the womens' husbands at war in Afghanistan there is a competitive subplot where the wives are waiting for news which is sometimes available and sometimes not. The army has a strict hierarchy so the women are aware of their pecking order at the coffee mornings where their choir increases from an embryonic stage to something awesome and established. It would be a plot spoiler to say how far this choir goes but you will discover when you see the movie!
The musical score was written by Lorne Balfe who has worked on music for Sherlock Holmes, A Game of Shadows, The Dark Knight and Mission Impossible: Fallout. The idea of military wives singing in a choir while their husbands are fighting abroad came from Gareth Malone whose campaign shows that "Research shows that singing in a choir helps to alleviate stress and contributes to an improvement in isolation, anxiety and depression" though that maybe should be "improvement from." The Military Wives Choirs website says (The Choirs) therefore have a vital role to play by bringing women in the military community together to sing, share and support one another."
Interesting touches to the general plot include the hugely poignant relationships of two teddies to the proceedings and deceased army members who have brought much sadness to the community.
There are at least 74 choirs which grew from this idea including British Military Bases abroad where the ethos of choirs and singing has blossomed. See the film and take in the shades of pleasure and pain which it portrays.
Amongst other stars of Military Wives, please note these actors and actresses:- Sharon Horgan, Greg Wise, Jason Flemyng, Emma Lowndes, Gaby French, Lara Rossi, Amy James-Kelly, and India Ria Amarteifio.
ENJOY.
Penny Nair Price