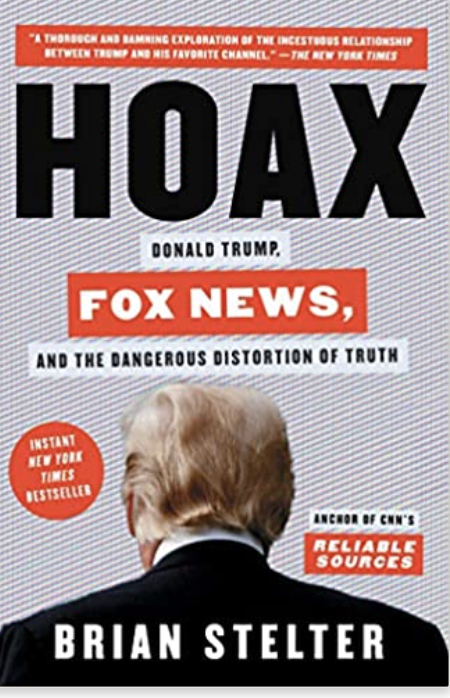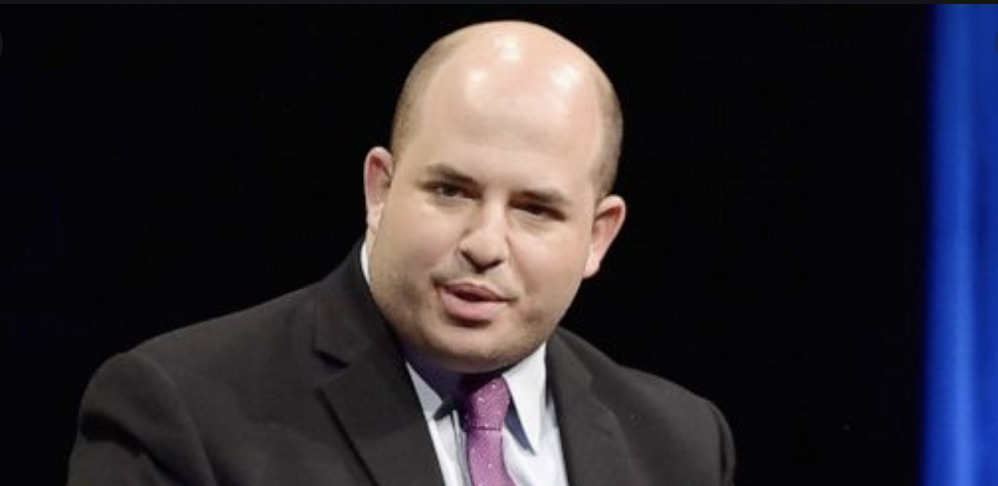 While other leaders were marshalling resources to combat the greatest pandemic in modern times, President Donald Trump was watching Fox News over six hours a day which his staff refers to as "executive time". In January 2020, when Fox News began to downplay COVID-19, the president was quick to agree. In March, as the deadly virus spiralled out of control, Sean Hannity mocked "coronavirus hysteria" as a "new hoax from the left. Millions of Americans took Hannity and Trump's word as truth- until some of  them started to get sick. In Hoax, CNN anchor and chief media correspondent Brian Stelter tells the twisted story of   the relationship between Donald Trump and Fox News, from the time  Trump glided down the golden escalator to announce his candidacy in the 2016 presidential election to his acquittal on two articles of impeachment in early 2020, fox hosts spread his lies and smeared his enemies.
"Republicans originally thought  that Fox worked for us, and now  we are discovering we work for Fox" David Frum, former speechwriter for George W Bush, declared in the days when Mitty Romany was in the ascendant and Roger Ailes micromanaged the camera angles in Fox News's Manhattan Studios.
Media-obsessed Donald Trump has reshaped the Republican Party in his image, who works for whom?
It is four years since sexual harassment allegations cost Ailes his chairmanship of Fox News and three years since he died.
" I think it would be good for the country right now if Roger Ailes were still in charge of Fox" , one insider tells Stelter. Ailes's absence has left the "talent' free to indulge slavishly flattering coverage of Trump's presidency with no fear of wrath from Ailes. " Prime Time opinion merchants  such as Sean Hannity  have the power and management has no control over primetime" 
Stelter  obsessed with news since childhood, began blogging about cable news  at 18, earning the respect of industry stars including  Hannity.
Stelter  is angered by the  baleful influence he believes fox has had. " This is the story about a rot at the core of politics. It's  about the difference between new and propaganda".
Trump's recent denial of having called dead US troops  "suckers' above its own correspondent's that he had.
Hoax captures Fox at a unique moment, in which the President still counts on it  to mobilise his voters but his tweets expressing fury at any coverage that falls short of total loyalty are getting more frequent.
Hoax argues,  "Policy and personnel in this White House are set by a  Trump-Fox feedback loop.Trump attacked  Google because of Fox.  He raged against migrant caravans because of Fox and he got  facts wrong  again and again because of mistakes .. by the network."
Stelter contends, the president was lulled into complacency about COVID-19 by Fox hosts dismissing the pandemic as a media hoax.
"Viewers like Trump had been trained by Fox, to disbelieve what other new outlets said" Stelter  explains. He paints Trump as both victim of and participant in this misinformation loop, needing Fox's affirmation of his preferred version of events  while colluding in a system which "delivered un-news while trying to destroy traditional sources of news".
Hannity is portrayed as a millionaire railing against media  elites who tells friends that he thinks the president is crazy but whose business model will not let him so in public.
Stelter says "Everyone in Fox lives in fear of losing an ageing but lucrative audience that cannot stand to see bad new about their hero.
Each year Fox generates $2bn cash, and Fox is part of Trump's  2016 election victory gave its controlling mogul  unprecedented presidential access, possibly soothing the sale of  his entertainment assets to Disney. Fox has divided his family.
James Murdoch , the more liberal son, could try to wrest  control of Fox Corp from his brother  Lachlan in the event of Rupert's death.
Hoax: Donald Trump, Fox News, And the Dangerous Distortion of  Truth by Brian Stelter, One Signal $28, 368 pages.