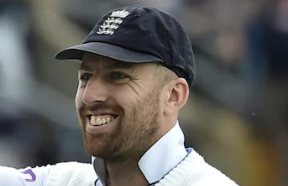 England need another 113 runs with 8 wicket standing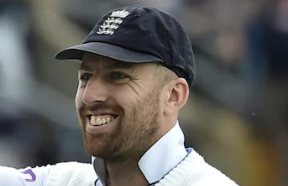 25 Jun 2002, Test Match Series England vs New Zealand Day 4 of 5
New Zealand  329 ao off 117.3ov Mitchell 109 off 228, 9 fours, 3 sixes, Blundell 55 off 122, 7 fours, Southee 33 off 29, 5 fours, 1 six, Broad 3-62, Leach 5-100, Potts 1-34, Overton 1-85. Second Innings 326 ao off 105.2ov Latham 76 off 100, 12 fours, Williamson 48 off 115, 8 fours, Mitchell 56 off 152, 9 fours, Blundell 88no off 161, 15 fours, Leach 5-66, Potts 3-66, J Overton 1-61, Root 1-29
England  264-6 off 49ov, Bairstow  130  no off 126, 21 fours, J Overton 89 no off 106, 12 fours, 2 sixes, Boult 3-73, Southee 1-78, Wagner 2-53 Second Innings 183-2   off 39 overs, Crawley 25 off 33  6 fours, Pope 81no off 105, 12 fours,  Root 55 no off  80, 7 fours, 1 six, Bracewell 1-70.
England needs another 113 runs with eight wickets in hand to complete a whitewash against New Zealand in the Third Test at Headingly. Set 296 to win England finished the fourth day 183-2. Ollie Pope made 81 not out and Joe Root 55 not out, a 132 3rd wicket stand after Alex Lees was run out for nine  by Williamson after a mix-up with Crawley and Zack Crawley caught by Southee for 25,
Earlier Blundell overturned an lbw decision on 52 and dropped on 67 teamed with Daryl Mitchell at 56 for their fourth-century stand of the series.
Blundell 88 was not out who ran out of partner and Mitchell 56 steered New Zealand to 326 all out. Jack Leach took 5 wickets for 66 runs and became the first England spinner with two five-wicket hauls in a home test since Derek Underwood in 1974. Blundell brings up the 300 with a defensive push, opening the face to put it through point, as he has scored more runs with defensive shots this series than anyone except Mitchell.