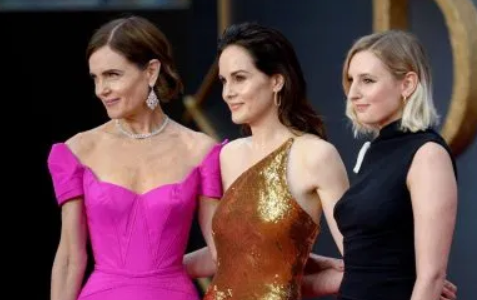 ENJOY A WONDERFUL HOMESPUN DRAMA GLITTERING WITH CLASS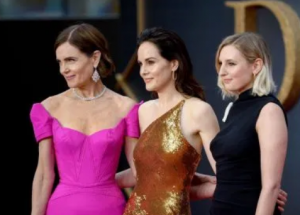 The Downton Abbey series was created by Julian Fellowes.  It's four years now since it's been a regular on the small screen but now this new movie set in 1927 is gracing the silver screen with as many, if not more, mischievous antics and twists and turns than anyone could hopefully expect to witness! It also includes and essentially focuses on a visit which means huge preparations for all the staff and residents of the iconic Downton Abbey which sits in breathtaking grounds in Yorkshire  and has a tower not unlike the Victoria Tower in the Palace of Westminster.
What do you expect from a film?  Forget for a moment the outside the box Star Wars or fantasy action movie or indeed real war movies, Downton will give you mischief, disobedience, theft, romance, self examination, young people, a baby on the way for one of the residents, discussions on wills and legacies and mistaken identity – all rolled into a two hour saga, plus – not to be a spoiler the classy parties and events for "the visit". There's also stuff on gay situations.
Of course what is so charming about  sagas of this nature is the upstairs downstairs formula where we see the "haves and have nots" working and living mostly very harmoniously together. Jumping between the "haves and have nots" and their special relationships with not more than a little innocent charm and devotion to others in the household, we are drawn into plots and sub plots aplenty including addressing the gay issue, documenting the unsympathetic way this was handled in 1927.
The costumes and the interiors of Downton are exquisite so all hail to the wardrobe team. Hats have a life of their own in this story.  Moving on to the acting, whilst strictly avoiding plot spoilers, it would be grossly unfair to single out too many of the range of actors and actresses for special praise but Dame Maggie Smith as a dowager countess is terrific and gives gravitas to the debatable  notion that the elderly always know best when the majority surrounding them were reared in a different generation and tremulously receive her rantings with apparent  "doubting" fervor. Imelda Staunton has an interesting role as the story unfolds and some themes are not fully addressed, leaving room for a possible sequel.
Other stars in the film regaining their roles after a few years' absence include Sophie McShera, Hugh Bonneville, Jim Cater, Allen Leech, Raquel Cassidy, Kate Phillips, Phyllis Logan, Tuppence Middleton, Laura Carmichael, Michelle Dockery, and Elizabeth McGovern. There is not space to mention all the cast but they all perform with aplomb and convincing style.  If all this praise seems too much, then go back and seek the action and the sci fi movies.  But when all else fails you'll be back to enjoying "costume drama" which is in relatively short supply on the big screen. You know you'll love it!  ENJOY.
Penny Nair Price