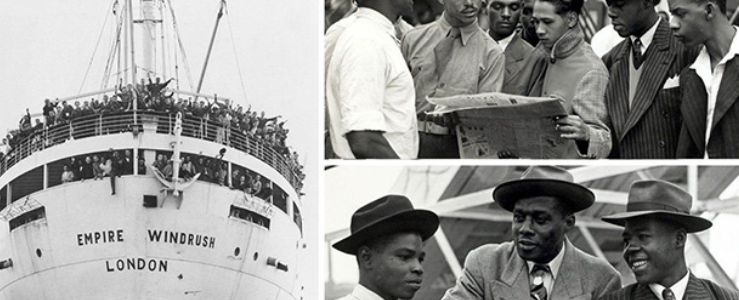 Government's cruel injustice to the Windrush immigrants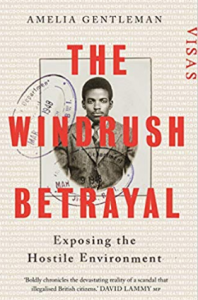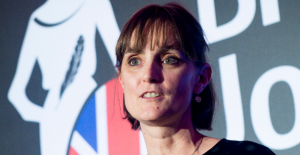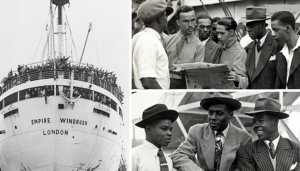 The Guardian newspaper investigative journalist Amelia Gentleman, received an email from a charity with a message describing how the UK government was trying to deport a 61-year-old grandmother who had arrived from Jamaica aged 10, but had no documents to prove that she had entered Britain legally.
Months of investigation revealed that this was not an isolated injustice : citizens from the former commonwealth  who had come to the UK in the 1950s and 60s were increasingly being targeted by the Conservative Party's tougher immigration policy aimed at making the UK more "hostile" to illegal immigrants.
The scandal led to the resignation of the home secretary and exposed human suffering caused by the new border regime. Gentleman reveals appalling stories of the so-called "Windrush" generation, named after a ship that brought workers from Jamaica and Trinidad and Tobago to Britain in 1948. Sixty years later, UK border officials under pressure to increase deportations, identified thousands of law-abiding people as illegal migrants and threatened them, sent them into detention and in some cases "repatriated" them to countries they had no memory of, after a lifetime spent in the UK.
The stories goes beyond the ministerial frowns and public apologies to ask what the government is doing now and if anything has really changed.
The Guardian broke the story the " hostile environment" policy introduced in 2012 during Theresa May's Tenure as home secretary- was causing concern. May had hoped that making life impossible for so-called illegal migrants by cutting off their rights to open a bank account, rent a property or hold a job would encourage them to leave. Securing the right to stay in the UK requires producing paperwork that many in the Windrush generation were never given on arrival in Britain.
Gentleman was the first to identify the victims of this policy, individuals who had entered legally and made lives in Britain but had been tracked down and forced to search for documents that had never existed. The UK unlike many European countries has always resisted the introduction of identity cards and several of the people Gentleman interviewed never travelled  abroad, so had no need for passports.
Windrush migrant's haphazard early education, difficulties in reading and writing frequent moves in the years immediately after arrival made  them particularly unable to deal with the might of the bureaucratic Goliath they were against.
The Tougher policies were amplified by a department under strain from cuts, short-staffed and overworked Home Office employees making stupid mistakes  that sometimes have disastrous effect on people' s lives.
Gentleman recollects  how one of her early Windrush stories was pushed off the Guardian's front page "by an article about hamburger restaurants. May had swapped the Home Office for Downing Street and it was not until the growing publicity caused her embarrassment at a summit of Commonwealth leader in 2018 that the scandal came to a head. Under intense interrogation by a parliamentary committee, Amber Rudd, the then home secretary, wrongly denied that her department, the former minster was remorseful  but seemed " but as sorry about  the briefly catastrophic impact that the scandal had had on her career".
Gentleman probably knows even more  than most reporters as her husband Jo Johnson ( a former FT journalist) was a minister at the time, and her brother-in-law Boris Johnson, now Prime Minister, was at a family birthday party. " You really f***ed the Commonwealth Summit", he told her.
The current home secretary Priti Patel determined to batten down the borders after Brexit, is once again toughening the rhetoric on illegal migrants. Legislation to enable payouts under the Windrush compensation scheme has been delayed by parliamentary upheaval. May who left the office remains unscathed by the legacy of her decisions. Her former advisers Nick Timothy and Fiona Hill who helped to bulldoze hostile environment policies past sceptical Liberal Democrat coalition colleagues both featured in May's resignation honours list.
Gentleman's book reveals the most egregious effects of the "hostile environment approach and the Home Office's harshness towards vulnerable people seeking to work, study or live in Britain, it is only the beginning, which reminds of George Orwell's " Animal Farm" definition of democracy,  "All animals are equal, but some animals are more equal than others.
 The Windrush Betrayal: Exposing the Hostile Environment by Amelia Gentleman, Faber £18.99, 336 pages.