Historic Meeting: Donald Trump Steps into North Korea to meet Kim Jong-un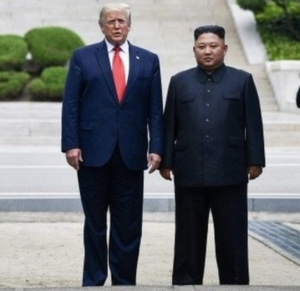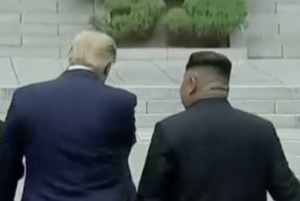 The US President Donald Trump meets Kim Jong-un and agree to try to resume stalled nuclear talks by crossing into Panmunjom, North Korea, the so-called truce village inside the border zone, where negotiations between North and South Korea have often taken place.
The first meeting between two leaders since their failed February 2019 Summit in Hanoi came a day after Mr Trump eased his confrontational stance towards China at the G20 summit in Osaka, Japan.
President Trump said: "Stepping across that line was a great honour".