NHS introduces UK's first ever Cannabis treatment clinic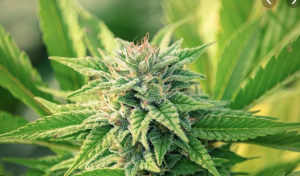 The National Health Service opened the UK's first ever cannabis treatment clinic in response to alarming levels of "skunk" induced psychosis, as tens and thousands of people are affected.
Users of skunk, in the potent form of cannabis, are displaying symptoms of psychosis according to the psychiatrist leading the pilot clinic based in King's College London.
According to Dr Marta Di Forti, cannabis induced psychosis as a "crisis" which cannot and should not be ignored.
The clinic aims to treat users of the drug who have experienced psychosis for the first time through a three-month programme which will encourage to wean users off the substance. Hallucinations often occur due to psychosis and can make a person paranoid and distressed.
One of the clinic's patients is a former teacher who is no longer capable of reading a book because of prolonged skunk use.
Nearly a quarter of people appearing in South London and Maudsley NHS Foundation Trust with their first episode of psychosis would not have developed psychosis if they had not used high potency cannabis.
The Maudsley Charity has funded the pilot clinic which opened earlier this month.