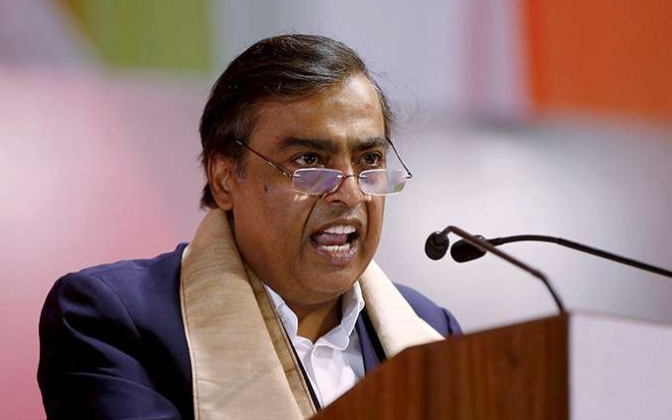 India to lead the fourth industrial revolution with telecom and IT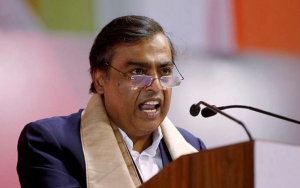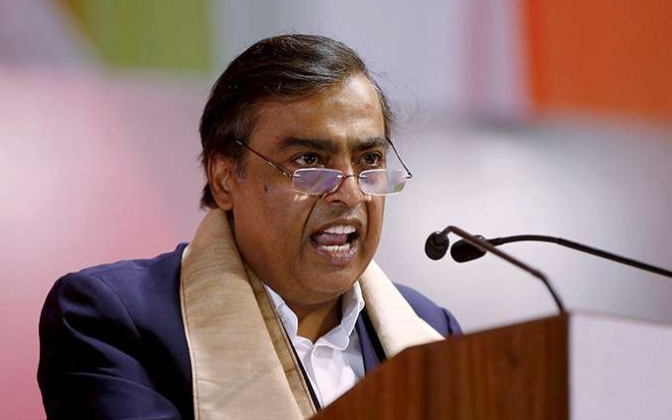 Mukesh Dhirubhai Ambani, Reliance Industries, Chairman, Indian business magnate, oil, and gas tycoon, speaking at the first-ever "India Mobile Congress 2017", in New Delhi, said that the Indian economy has grown unparalleled and in the next years will reach £ 56.2 Trillion),  $7 trillion from the current £ 1.86 Trillion $2 and half trillion where the Indian telecom and IT industry will play a key role in creating digital transformation for 1.3 billion Indians.
Mukesh Ambani was responsible for bringing the internet connectivity to India's masses offering fast internet at affordable prices by starting the Reliance Jio Infocomm, the telecom unit of RIL, that Ambani has described as the world's biggest start-up began its commercial operations last year with 4G services that and  initially gave free internet access and free voice calls and gained 100 million customers in six months and set off a wave of consolidation in the market.
Reliance Industries Ltd is a Fortune Global 500 company and India's second most valuable company by market value.
"Data is the new oxygen, new oil for the youth and our aim is not only to provide high-speed data affordable prices but also affordable smartphones to help people connect better with the internet. According to him, 4G coverage will replace 2G connectivity in India within the next 12 months. India has the maximum number of youth,  a demographic dividend.
Over the last year, India has leaped forward from the 155th position in technologies in the fourth industrial revolution 4.0 is set to usher in more dramatic transformations globally.
" We have urgent task of empowering 1.3 billion Indians with the tools needed to flourish in the digital marketplace and provide ubiquitous access to high-speed data at affordable prices. India still needs to instill confidence in new technologies such as artificial intelligence, robotics, internet of things (IoT), Cloud computing, big data analytics, 3-D printing, the blockchain, nanotechnology that will be the enablers of a new wealth and employment creation" according to Ambani.
Reliance is rolling out affordable smartphone JioPhone this week for a refundable deposit of Rs1, 500 ( £17).