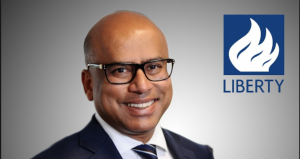 Challenger Bank owned by Sanjeev Gupta has invested over £60m in a property in London's Mayfair whose main tenant is the industrialist's family business. Wyelands Bank, which was acquired by the Indian-born entrepreneur in 2016, has persuaded customers from traditional high street banks by differing attractive savings rates.
Wyelands' annual results  revealed they paid £64m for an investment property in central London. The bank generated £469, 000 of pre-tax profits in the year ending April 2019, acquired a British Virgin Islands company called Mallnick Holding that owns the property, according to accounts filed at Companies House on Friday.
UK's Land registry show that Mallnick owns a block of commercial property on Maddox Street in Mayfair. Five of the six floors of the Maddox Street office are occupied by the GFG Alliance, while the retail space includes a betting shop and a high-end Indian restaurant.
GFC Alliance, a commodities-to-property conglomerate, is not itself a distinct legal entity, with Wyelands' accounts describing as an "informal family of business".
A spokesman for Wyelands said the transaction was referred to the UK banking regulator which raised no objections about other companies that are  either part of or closely linked to GFG, raising questions over if the lender was deploying saver's deposits. There is no conflict of interest as all transactions have been conducted on an arm's length basis and on commercial terms. Wyelands have no current intention to become either a property investor, or a commercial landlord. "
GFG alliance declined to comment. The building is next door to Mayfair headquarters in Hertford Street.
Sanjeev Kumar Gupta is the founder and executive chairman of Liberty House Group which has a turnover of nearly $15billion (2019) and lead the GFG family group alliance which employs 14,000 people worldwide.