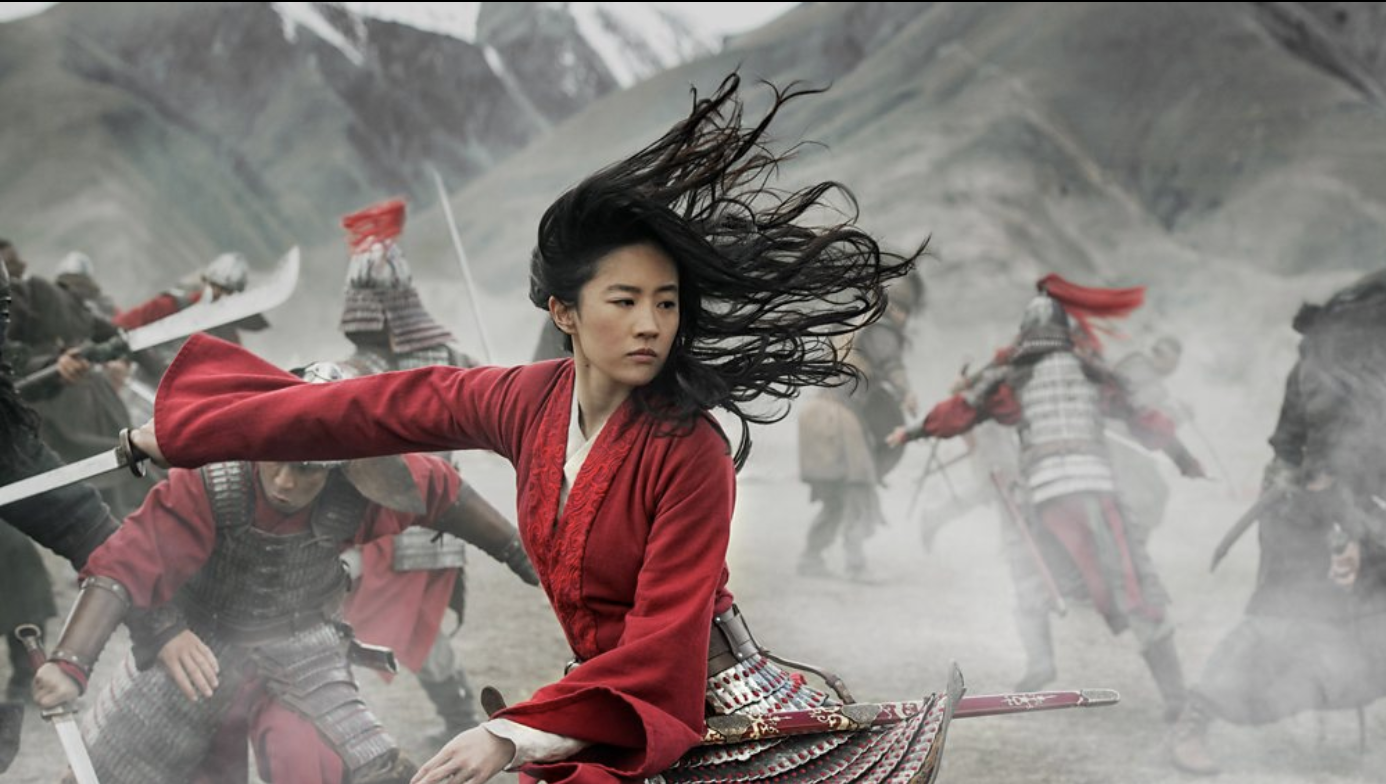 Disney is dropping $200million on  war film, complete with balletic wire-work swordplay, wallrunning, fireworks, cannons, avalanches.
"The money is on the screen" as they say, but not on the big screen, as Disney is asking for a one-off premium of £19.99 on their Disney+ subscription servicd in a bold decision doe is movie releases.
Mulan is well shot and is full of grand moments and to enjoy fully you should have set your home cinema fully.
Disney's Mulan is full of flashy colours and stunt works , military tatoo of martial arts and big battles, a mature serious film that won't bow to your family-friendly fast-talking expectations.
The fiths are imaginative as full credit goes to Niki Caro the director and there is enough warmth in the dialogue or character-to-characterinteraction.
You want to ultimately like Mulan more,you want to like her new love interest more,but want to hate the main villan more.
Mulan ( Liu Yifei) goes pretending to be a man instead of her old ailing father (Tzi Ma) from joining the fight against the invading Mongols,
Struggling to maintain her family honour at the front lines of battle against a rampaging horde and  this time they've got a witch (Gong Li) and she doesn't have a magical talking dragon.