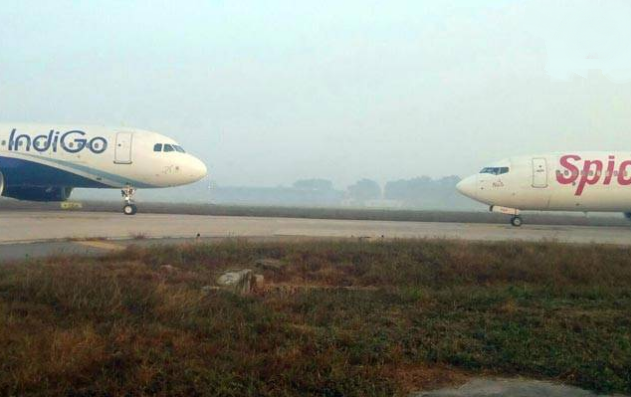 Nearmiss at Delhi airport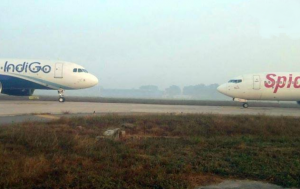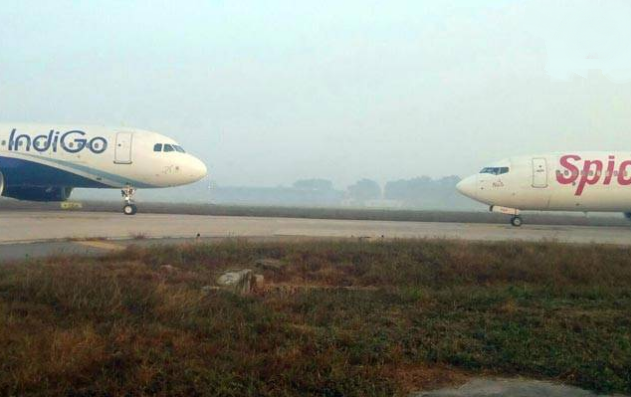 On Tuesday morning two planes IndiGo  6C-729 from Lucknow to Delhi with 176 passengers on board and a Spice Jet  SG12 going to Hyderabad  which was preparing to takeoff had a near miss at the Delhi's Indira Gandhi Airport.
According to the report there was miscommunication in the Air Traffic Control and the planes came with in touching distance face to face. It is the agile pilot acting promptly averted a major disaster.
Spice jet crew saw another aircraft on the same runaway in the opposite direction and averted it course and avoided a major disaster.