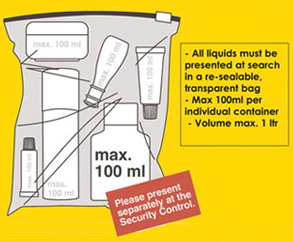 New 3D scanners may lift the liquid restrictions in hand luggage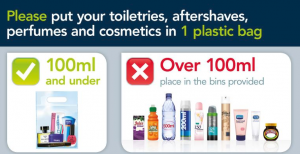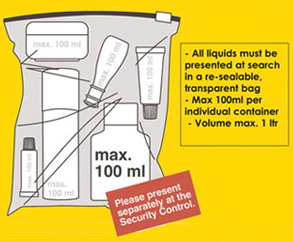 A breed of new scanners at Heathrow Airport could end the liquid restrictions in Hand luggage in the UK.
The machines take a 3D X-ray, allowing security staff to check items without requiring them to be removed from bags and can detect explosives.
The worldwide rule of liquid restrictions in hand luggage began in 2006 after a terror plot was stopped by UK police.
The Department for Transport said a "small number of trials was set to last between six to 12 months. The UK has some of the strictest security measures in the world, and we are leading the way in using new technology to improve security screening and provide a better experience for passengers. If successful, this could lead in future to passenger no longer needing to remove items from hand luggage for screening. We continue to work closely with our international counterparts to harness the latest advances in technology."
The new computerised Tomography (CT) scanners have also reportedly been tested at Amsterdam's Schiphol airport and John F Kennedy airport in New York.
The current rules specify that containers of liquid must hold no more than 100 ml and fit in a small transparent, re-sealable plastic bag, which needs to be removed from hand luggage during pre-flight security checks. They were introduced amid fears transatlantic flights could be brought down terrorists hiding liquid explosives in small drink bottles.