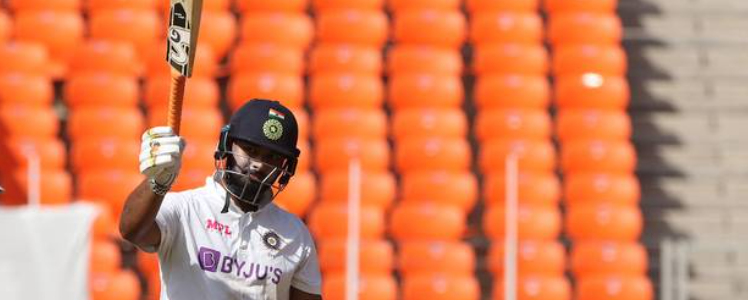 Pant's 101, lifts India after a mini- collpase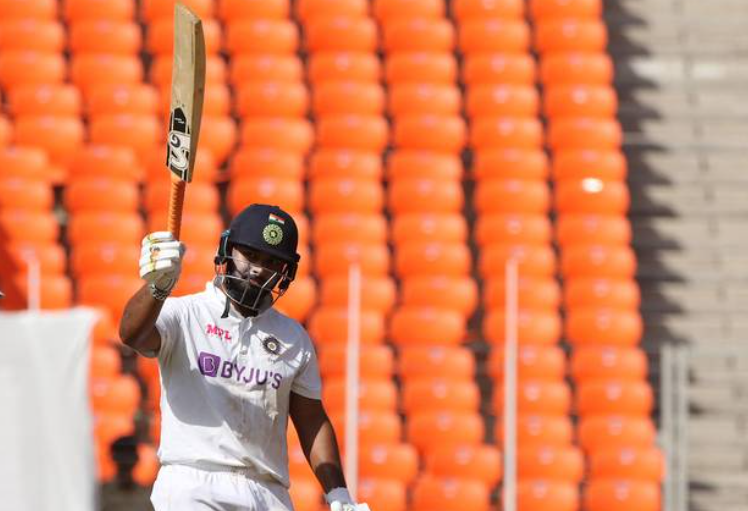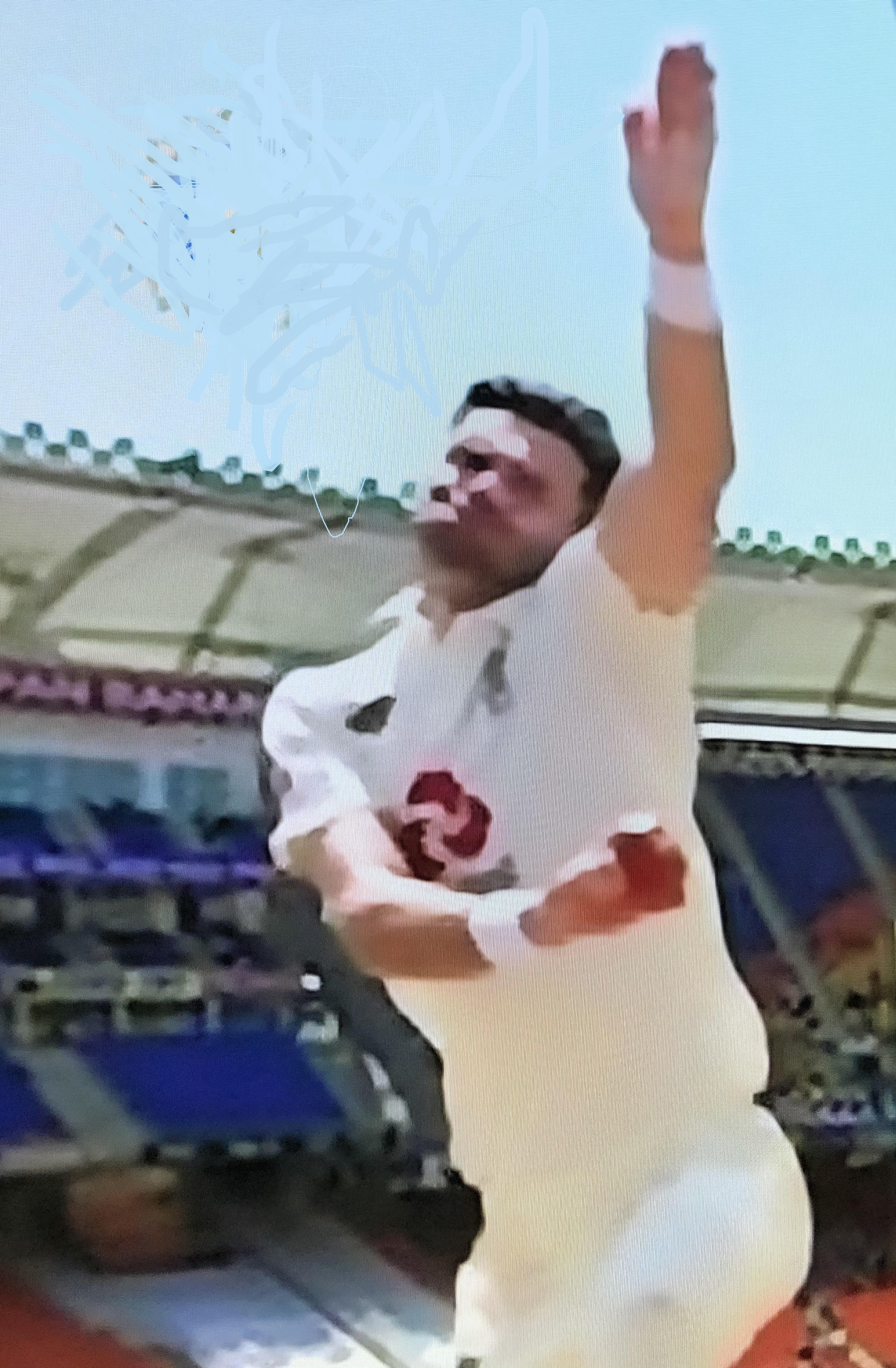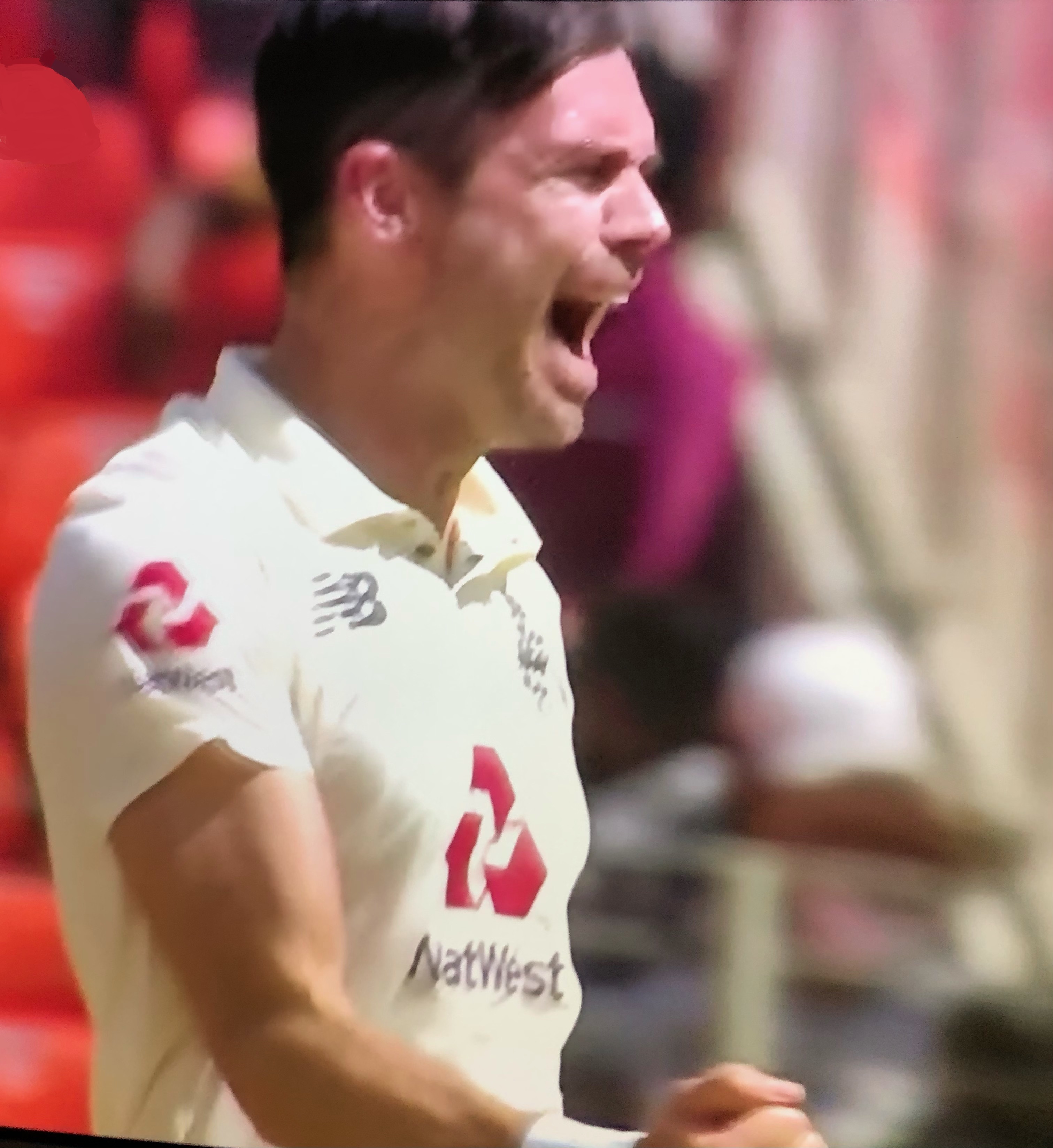 International Test Match Series England vs India at Narendra Modi Stadium, Ahmedabad.
England won the toss and elected to bat
England 205 ao off 75.5ov Stokes 55 off 121, 6 fours, 2 sixes, Bairstow 28 off 67, 6 fours, Pope 29 off 87, 2 fours, Lawrence 46 off 74, 8 fours,  A Patel 4-68, R Ashwin 3-47, Siraj 2-45, Sundar 1-14.
India 294-7 off 94 ov, Pant 101 off 118, 13 fours, 2  sixes,  Rohit Sharma 49 off 144, 7 fours, 1 four, Sundar 60 off 113, 8 fours, Pujara 17 off 66, 1 four, Anderson 3-40, Stokes 2-73, Leach 2-66.
India lead England by 89 runs with three wickets remaining.
Pant reverse-scoops Anderson which brings up the 100-run partnership, then Pant soars to his 100 with a massive six over mid-wicket. A maiden Test ton at home after all those frustrating nineties. Anderson's short ball pulled by Pant finds Joe Root at short midwicket and ends his swashbuckling knock that lifted India's spirit has ended.
Earlier Leach got Pujara out for the fourth time in the series, with a regulation off-break which Pujara plunges in line to defend but fails to meet the ball ahead of the pad and India 40/2. Stokes then get Kohli out for a duck with a dream ball who is taken aback with a snapping bouncer which brushes the outside edge of his bat as he attempts to shrug away Foakes takes a clean catch and England is right back in the game, as it triggered a mini-collapse, India 41/3. Just before lunch Anderson get Rahane out with a beautiful outswinger, which Rahane could not resist to have a poke at it and finds the edge to slip cordon and Stoke takes an excellent catch. India 80/4.
Stokes gets Rohit with a ball that pitches on the length and manages to tail in profusely to surprise Rohit who is on 49, as the balls strayed in the line of stumps as the ball hit his front pad. India 121/5. With leach getting Ashwin out with ball outside the leg-stump from over the wicket and Ashwin pushes hard at it resulting in a thick edge straight to Ollie Pope at short mid-wicket  India 146/6. India was still trailing by 52 as England set sights on the remaining four wickets.