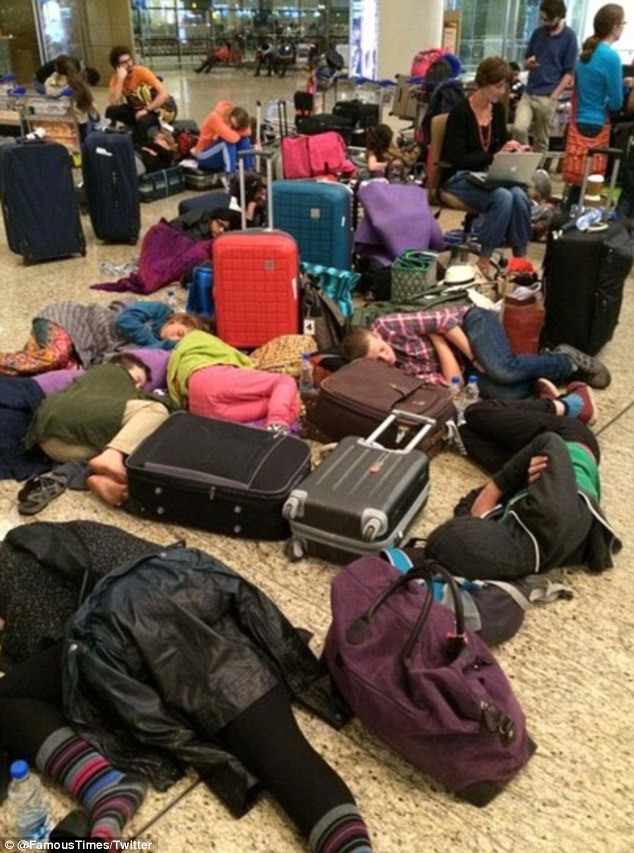 Plight of 38 stranded British Airways Passengers in Mumbai!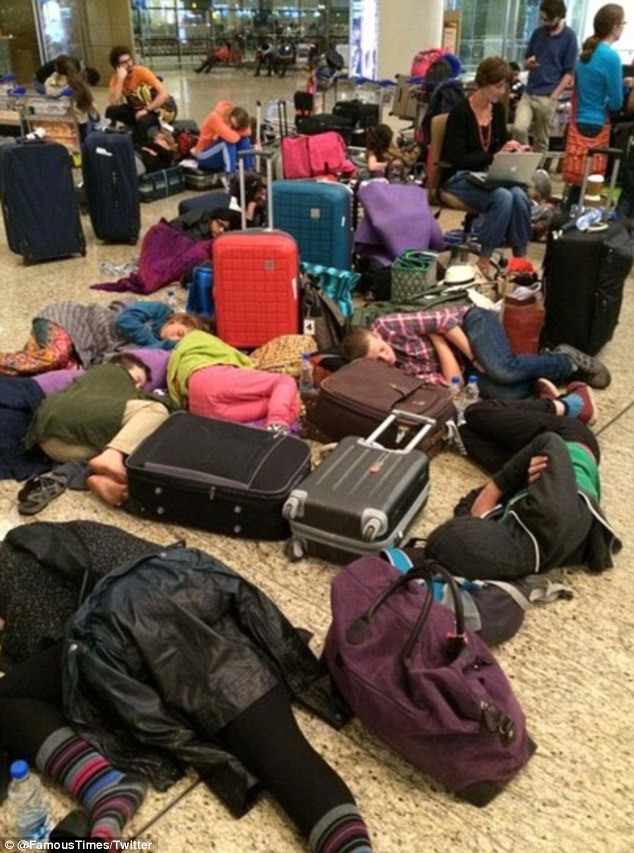 "Kids and special needs passengers sleep on floor. British Airways officials have disappeared," tweeted musician Sean Read, stranded passengers at Mumbai airport. He said passengers had been offered "no hotel, no food, no flight" by either the airport or the airline as minimum standards have been compromised.
The 38 of stranded British Airways passengers, including children with special needs, at Mumbai airport, have allegedly been told to wait over eight days for a plane after a late connecting flight from Goa, as they were due to fly back to London Heathrow with British Airways. To ease stranded passenger's ordeal, Turkish Airlines had offered the passengers seven spaces on one of its flights – but that BA staff failed to accept the offer as they had not been around to approve it at key moments. But the British Airways plane did not wait for the connection, leaving the passengers stranded at the terminal and sitting on the floor.
Passengers vented their anger and shock, through social media to describe a dysfunctional state of affairs at the airport, reporting arguments between Airport officials and British Airways representatives over who was to blame. Tweets appeared to go without a response from the airline. Simon Fisher posted a picture of people sleeping on the floor, writing: 'Our kids asleep on the FLOOR at Mumbai airport. #britishairways @britishairways sort this out now'. He continued with regular updates over several hours whilst accusing the airline of ignoring the stranded passengers.
Tia Fisher, an English teacher forced to sleep on the floor at the airport, tweeted that passengers had been the victim of a "total cock- up"."No timely response from British Airways yet and BA staff in Mumbai airport just went home. Desperate for help and sanity here," she said.
A spokesperson for British Airways said: "We are doing all we can to assist customers who missed their connection to our flight from Mumbai to London. The British Airways Twitter account appeared to be responding to passengers and their relatives today. "In order to get them on their way as quickly as possible we have booked a number of customers onto flights with other airlines, and we are working hard to rebook those remaining onto the next available flights and ease our passenger's ordeal."
However, one Twitter user, Samuel Hagger, informed the airline that they had booked their own alternative flights.