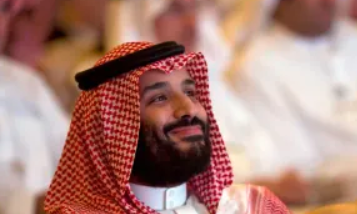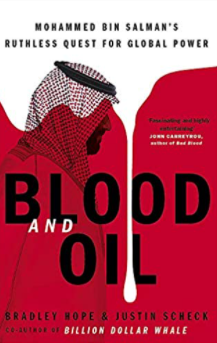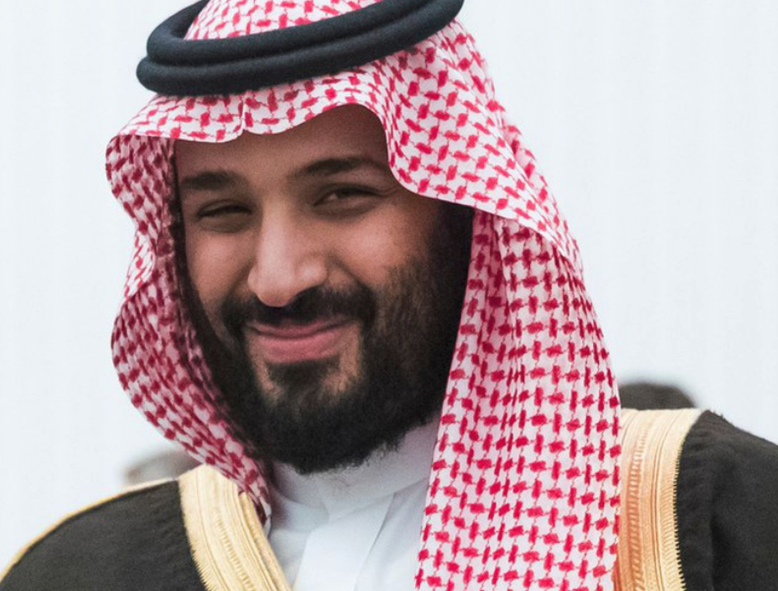 35-year-old Mohammed bin Salman is the pivotal leader of the Arab World, Crown prince who became king in 2015 and de facto ruler of Saudi Arabia, ended the House of Saud's consensual model of an absolute monarchy with no absolute monarch, seizing all the reins of power and urged forward social and economic reform.
The explosive and revelatory untold tale of how a rift within Saudi Arabian royalty produced crown prince Mohammed bin Salman, a charismatic leader with a ruthless streak. He and his entourage grabbed power in the Middle East and acquired a network of Western allies- including well-known US bankers, Hollywood figures, and politicians all eager to help the charming and crafty crown prince.
The Middle East is already a volatile region, with an ambitious prince with extraordinary powers, hunger for lucre, a tight relationship with the White House through President Trump's son in law Jared Kushner, and an apparent willingness to break anything and anyone that gets in the way of his vision, and the stakes of his rise are bracing.  If his bid fails, Saudi Arabia has the potential to become an unstable failed state and a magnet for Islamic extremists, but if his bid to transform his country succeeds, it will have reverberations around the world.
Prince Mohammed launched an air war against Iran-backed Houthi rebels in Yemen in March 2015, when Washington sends Tony Blinken, a top adviser to then vice-president Jo Biden, to Riyadh.
Clipping the wings of the Wahhabi clerical establishment which has traditionally legitimised the House of Saud, he is slowly dismantling gender segregation and the cloistering o women, promoting mixed entertainment including banned concerts and cinema, and promising to offer young people fulfilling lives as well as livelihoods.
Described by the publishers of Hope and Scheck as covering " finance and malfeasance" and " white-collar crime" respectively for the Wall Street Journal.
Before the hit-squad responding to his enforcers dismembered Jamal Khashoggi, an outspoken Saudi columnist, at the Kingdom's consulate in Istanbul in 2018, Mohammad bin Salman is known to the world as the young prince in a hurry to implement Vision 2030 to transform his country's economy and letting Saudi woman drive for the first time.
Prince Mohammad took over as economy tsar, defence and foreign policy chief, as the collapse of oil prices meant state expenditure exceeded oil revenues.
His attempt to spark the economy with private investment and wean it off what he called "addiction to oil" electrified the kingdom, whose position in the Middle East – the Arab World and in Islam, which could bring down the financial system as it is too big to fail but it just might.
Prince's vision included engines of growth from tourism to technology and lift the kingdom past the oil era.
According to Hope and Scheck, Vision 2030  was full of fantasy sold to an autocrat by mercenary consultants, which proclaims the non-oil revenue quadrupling by 2020 ( it hasn't) before doubling again by 2030 ( It won't). They even suggested the world's third-largest arms purchaser likely to raise locally sourced weapons production from practically nothing to 50 per cent by 2030.
Blood and oil reveal the link between the Saudi sovereign wealth fund and Masayoshi son of SoftBank, into whose overblown and underperforming Vision Fund, the prince put a dwindling $45bn.
Masayoshi's project " a work of art" a futuristic $500bn city powered by robots in north-west Arabia, a crime-free environment under total surveillance.
In 2017, "sheikdown" a 300-plus from the Saudi elite held a gilded cage and forced to surrender a claimed $100bn in allegedly illicitly acquired assets, as some 11 princes were detained, although the main target was political, Miteb bin Abdullah, son of the previous king and chief of the National Guard, the nexus between the al-Saud and the great Arabian tribes.
Hope Scheck describes the way the prince who was educated solely in Saudi Arabia, appropriated to himself confiscated assets and spent fortunes on palaces, paintings, yachts and parties and a pastiche Versailles Chateau.
From early days he built up his own intelligence capability that would become a fearful weapon –as Jamal Khashoggi would tragically discover.
Blood and Oil: Mohammed bin Salman's Ruthless Quest for Global Power by Bradley Hope and Justin Scheck, John Murray, £20, 346 pages.