Stokes 55 but England 205 all out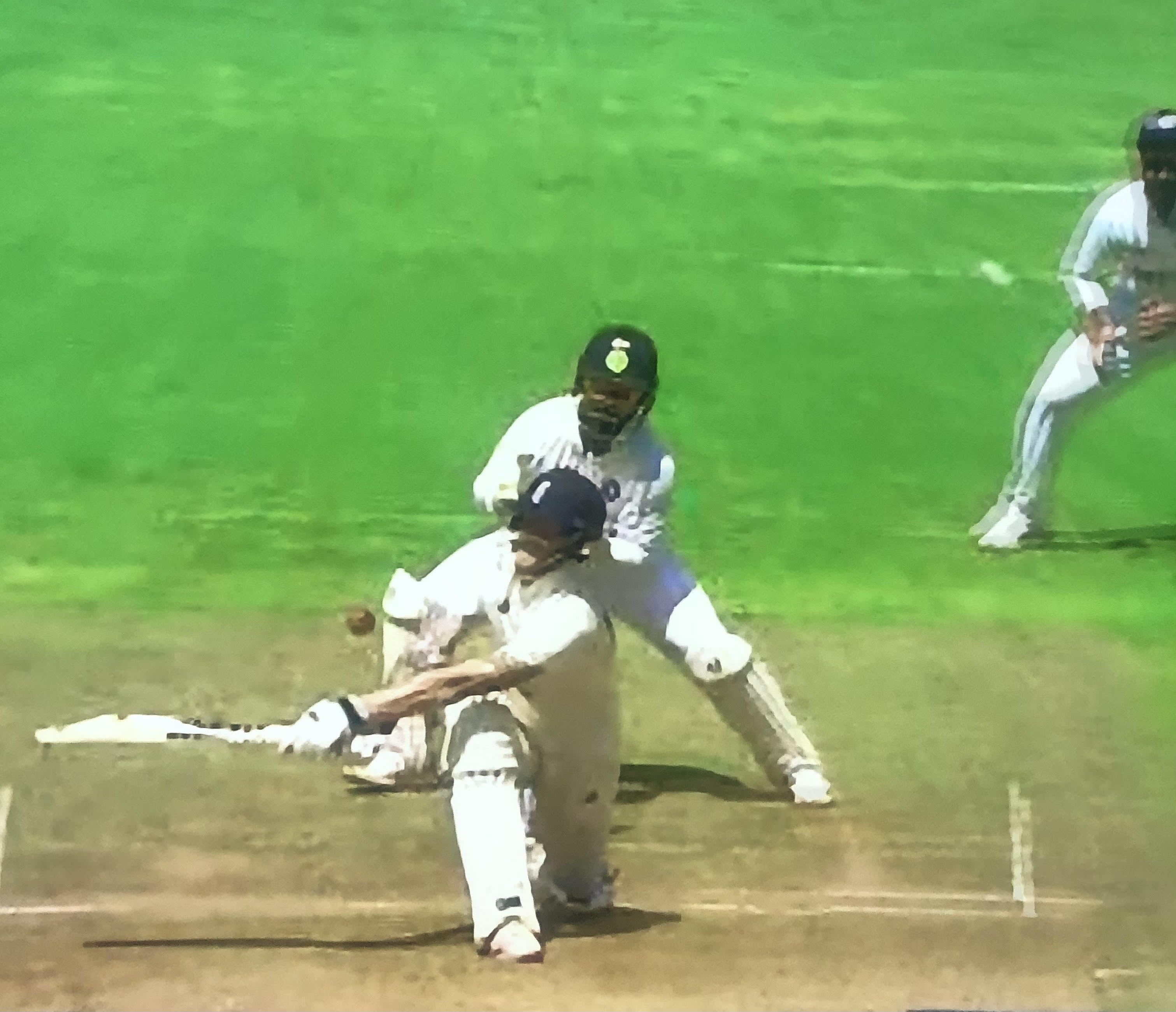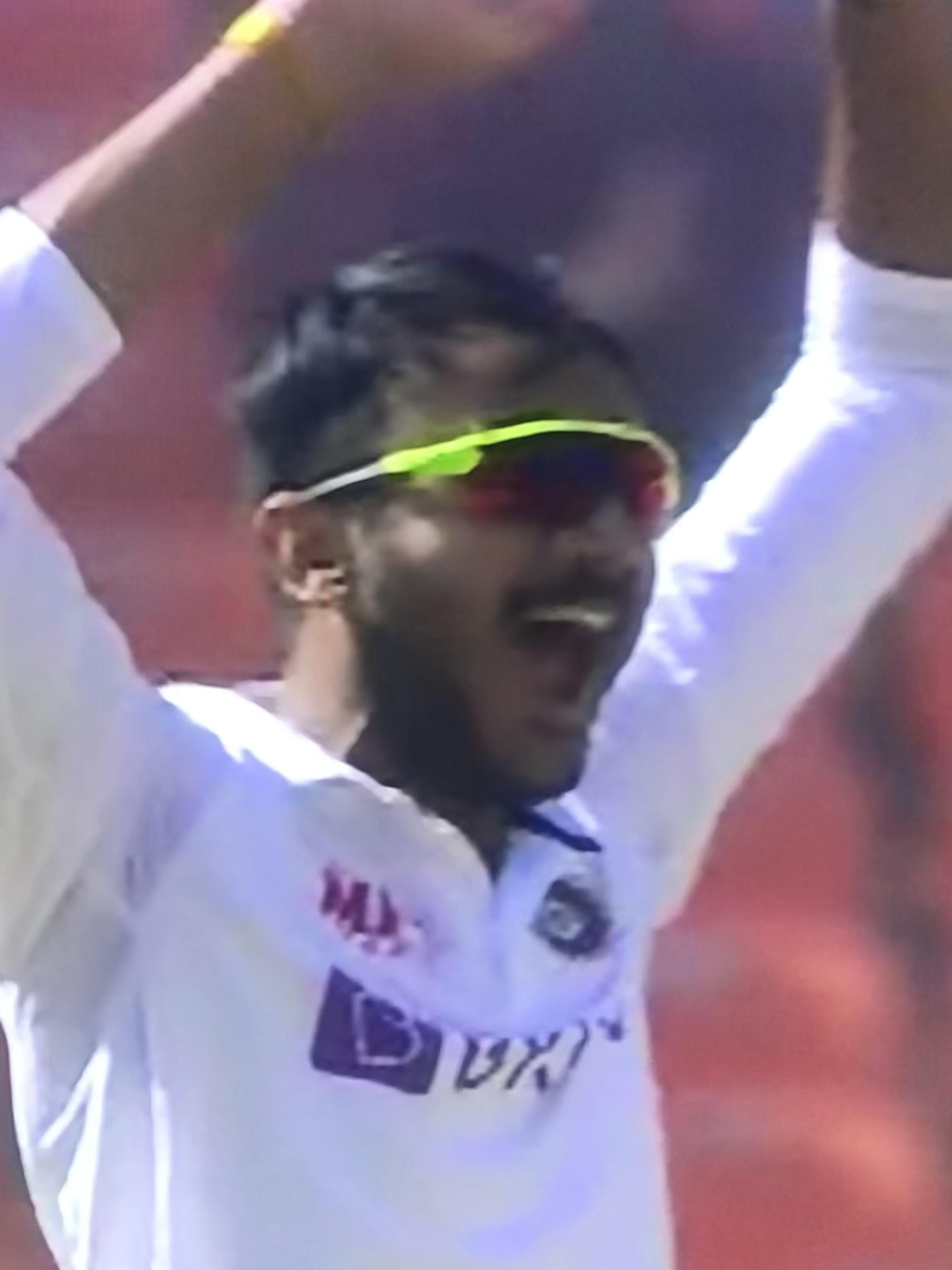 International Test Match Series England vs India at Narendra Modi Stadium, Ahmedabad.
England won the toss and elected to bat
England 205 ao off 75.5ov Stokes 55 off 121, 6 fours, 2 sixes, Bairstow 28 off 67, 6 fours, Pope 29 off 87, 2 fours, Lawrence 46 off 74, 8 fours,  A Patel 4-68, R Ashwin 3-47, Siraj 2-45, Sundar 1-14.
India 24-1 off 12 ov,  Rohit Sharma 8 off 34, 1 four, Pujara 15 off 36, 1 four, Anderson 1-0
Axar Patel bowls a dreaded straighter one which smashes Sibley's stumps as Sibley anticipates the turn into him and plays down the wrong line. commits Zak Crawley to do the needless shot and cast his downfall. England 15/2.
Siraj extracts extra bounce off the pitch to surprise Root England 26/3. After the initial mini-collapse, England recovers to 74/3 at lunch with the help of Stokes and Bairstow. Siraj breaks the partnership with another sharp pacy delivery as the ball nips back in on the seam sharply to hit Bairstow's back-pad. England 78/4. Sundar swirls in from the air as Stokes the only England batsman to reach 55 in this innings rocks back to play down a straighter line and fails to judge the slider and the ball hits him plumb in front. England 121/5. Unlucky, Pope steps down to work on Ashwin's flighted off-break through on-side as the ball clips the inside edge and hits his back leg, and deflects straight to Shubman Gill at Short leg. England 167/6 after 62 overs. Then Aswin pins down Foakes with a regulation off-break which drifts slightly into Foakes who pushes down succeeds to edge it low to Rahane. England 170/7. Axar snaps Lawrence and Bess with England 189/9.
Ashwin comes from round the wicket and sends the drifter flying into hit Leach's pads, England 205 all out.
India's reply Anderson sends Gill back for a duck in the first over as the ball swings into Gill who shuffles to the off-side misses the ball as he attempts a risk flick off Anderson.  Rohit Sharma goes past 300 runs in this Test series, while no other batsman has managed to cross the 200-run mark. India is 24/1 after 12 overs at stumps on Day one.
Virat Kohli equals MS Dhoni's  record of 60 in leading India in most Test matches and also needs 17 runs to become the third captain after Ricky Pointing and Graeme Smith to amass 12, 000 international runs.
Rohit Sharma needs 11 more runs to become the first opener and second Indian to hit 1000 runs in the World Test Championship. Rohit could also become the fastest Asian opener to 1000 Test runs.
James Anderson is currently on 899 wickets and one more wicket will achieve him the third fast bowler after Wasim Akram and Glenn MacGrath to bag 900 wickets and sixth overall to the feat.