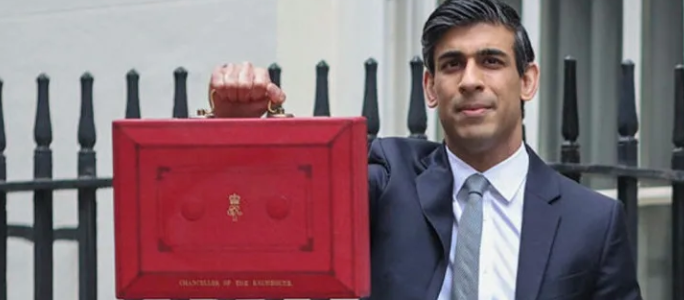 Budget 2021- Sunak's support for Covid-19 totals £407bn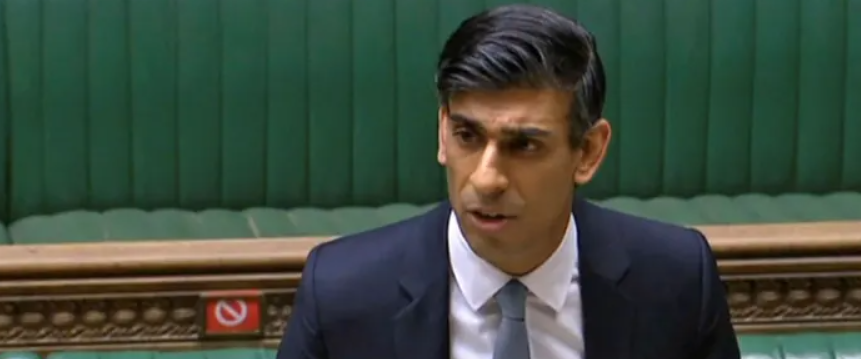 "Coronavirus has caused the largest and most sustained economic shocks in this country has ever faced," Sunak said
Furlough scheme extended until the end of September along with VAT cut for hardest-hit sectors to boost the hospitality and tourism industries over the summer. The government will maintain its support for the self-employed, with grants handed out for the February-to-April period and a fifth and final grant from May. It will then rise to 12.5 per cent for another six months before returning to the full 20 per cent rate.
The UK is facing an "unprecedented" situation, Sunak addressing MPs on Wednesday, with 700, 000 people losing their jobs since last March. " We will recover. This Budget meets the moment with a three-part plan to protect the jobs and livelihoods of British people. We will continue doing whatever it takes to support British business through the crisis." he said.
Stamp duty holiday and business rates reprieve remain until to end of June. The floor for paying stamp duty will remain at £250, 000 until the end of September.
Corporation Tax to rise to 25 per cent and personal income tax threshold to be frozen at £12, 500 after next year until 2026.
The holiday for Business rates will continue until the end of June and will be cut by two-thirds for the rest of the year. The chancellor described it as a "£6bn tax cut for business".
Rishi Sunak has announced £5bn of new grants to help British businesses reopen when lockdown begins to ease next month. Non-essential retail businesses will receive grants up to £ 6, 000 per premises.
Hospitality and leisure, which are more impacted by restrictions and may open later, can each receive grants of up to £18, 000.
Public borrowing hit 97 per cent of national income.
Sunak warns recovery will be slow but upgrades economic forecasts. Sunak said, " the recovery will be slow and will take a long time to recover from this extraordinary situation".
Sunak to maintain a £20 a week increase to universal credit for another six months.
The UK's infrastructure bank will have an initial capitalisation of £12bn and be located in Leeds and will support projects that go towards meeting the government's target of net-zero carbon emissions by 2050.
In 2020-21, borrowing has risen to £360bn, less than the expected £394bn but still the highest level as a share of the economy since the second world war.
In 2021-22, the borrowing will drop to £234bn, but higher than forecast at £164bn because of the government's increased Covid-19 support.
The government has increased tax relief for companies to spur investment in the wake of the Covid-19 pandemic and drive productivity. For the next two years when companies invest, they will be able to reduce their tax bill by 130 per cent of the cost. "this is the biggest business tax cut in modern history" Sunak said.
The government will guarantee mortgages worth as much as 95 per cent of a home's value, Sunak announced, in a bid to help new homeowners who cannot afford to put down a larger deposit. UK lenders including NatWest, Barclays, HSBC, and Santander will offer 95 per cent mortgages from next month.
The Government will also extend until June an existing cut in stamp duty.
"We want to change generation rent into generation buy," Sunak said during his budget speech.
Alcohol duties were frozen for the second consecutive year.