Toxic Beauty: Diabetes reproduction delays and cancer – the cosmetics industry's ugly secrets exposed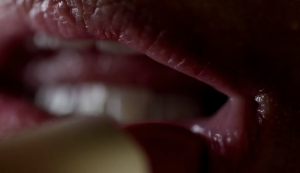 TOXIC BEAUTY – INVESTIGATIVE DOCUMENTARY INTO THE DANGERS OF PARABENS AND OTHER CHEMICALS IN PHARMACEUTICALS USED REGULARLY BY WOMEN AND MEN. RAINDANCE FILM FESTIVAL 2019.
WHO AND WHAT CAN WE TRUST WHEN WE WANT TO BE "AT OUR BEST"??
It took Phyllis Ellis three years of research to make this documentary who said "Chemicals are not like people. They are not innocent until they are proved guilty." They linked breast cancer to personal care product use. This could even significantly mean the use of underarm deodorant!
"Links to hormonal disruption in baby boys, developmental delays, low sperm count in men, infertility, cancer, diabetes, obesity and skin disease — the cosmetic industry isn't pretty". I quote.
Each day men and women apply 1000's of products on themselves brimful of chemicals, many of which under scrutiny are potentially toxic. In the United States, the cosmetic and personal care industry is self regulated. In Canada, implementing regulations is under scrutiny. There is doubt propagated by big industries making claims that we have nothing to worry about, positioning themselves as champions of personal empowerment through their multi-billion dollar advertising campaigns. Parabens is a big word here, present in a lot of products under scrutiny.
Top researchers worldwide have the hard science to answer the question 'Are cosmetics and personal care products making us sick?'. Apparently the talc Baby Powder by Johnson and Johnson is used more in the hotter part of the USA by African American Women and Latinos who have a higher incidence of ovarian cancer as a result. Make of it what you will. You do no actually have the figures in front of you.
A rather enchanting lady – Mymy Nguyen volunteered herself before the start of her degree in medicine to do urine samples on a very regular basis for urine tests on how they altered between the days she used her stash of make ups, deodorants, hair products and underarm products and toothpaste with the same being tested for when she abstained from using all these products. There was a marked difference in the levels of toxity in her wee – unsurprisingly it seems. The 27 products she relied on all seemed to be an unnecessary and perhaps narcissistic extravagance to her life.
Toxic Beauty is a documentary feature film with exclusive access to scientists, lawyers, advocates, regulators, politicians, a dynamic whistleblower, survivors and women who have lost their lives in later life not whilst young, but fighting to blame it on baby powder and suchlike. It follows the class action lawsuit against J&J and the plaintiffs, personal stories of women fighting for justice in a race against time with this deadly disease being ovarian cancer. Again one wonders how it's just ovarian cancer not cancers of other anatomy of the female reproductive parts where powder is regularly put but don't quote me on that. There is it seems plenty of evidence that talc is noxious or a film would not have been made including this dire material.
In the end, the film meets the companies and people who offer solutions and optimism for safer, toxicant free cosmetics.
560 chemicals are banned from pharmaceuticals in Canada and 11 in the US apparently but there is no much monitoring of these figures. As in talc, dry shampoo also apparently contains asbestos and there is lead in most lipsticks. The book "Silent Spring" by Rachel Carson was written years ago about these issues. Litigation is only just happening by some "victims" of these additives – talc is not the only issue. The film is due to be screened in Washington on 6th October with President Trump as an invited guest. Makes sober viewing but its good people are looking into this conundrum.
Penny Nair Price