UK cruise ships scarpped in the world's largest ship graveyard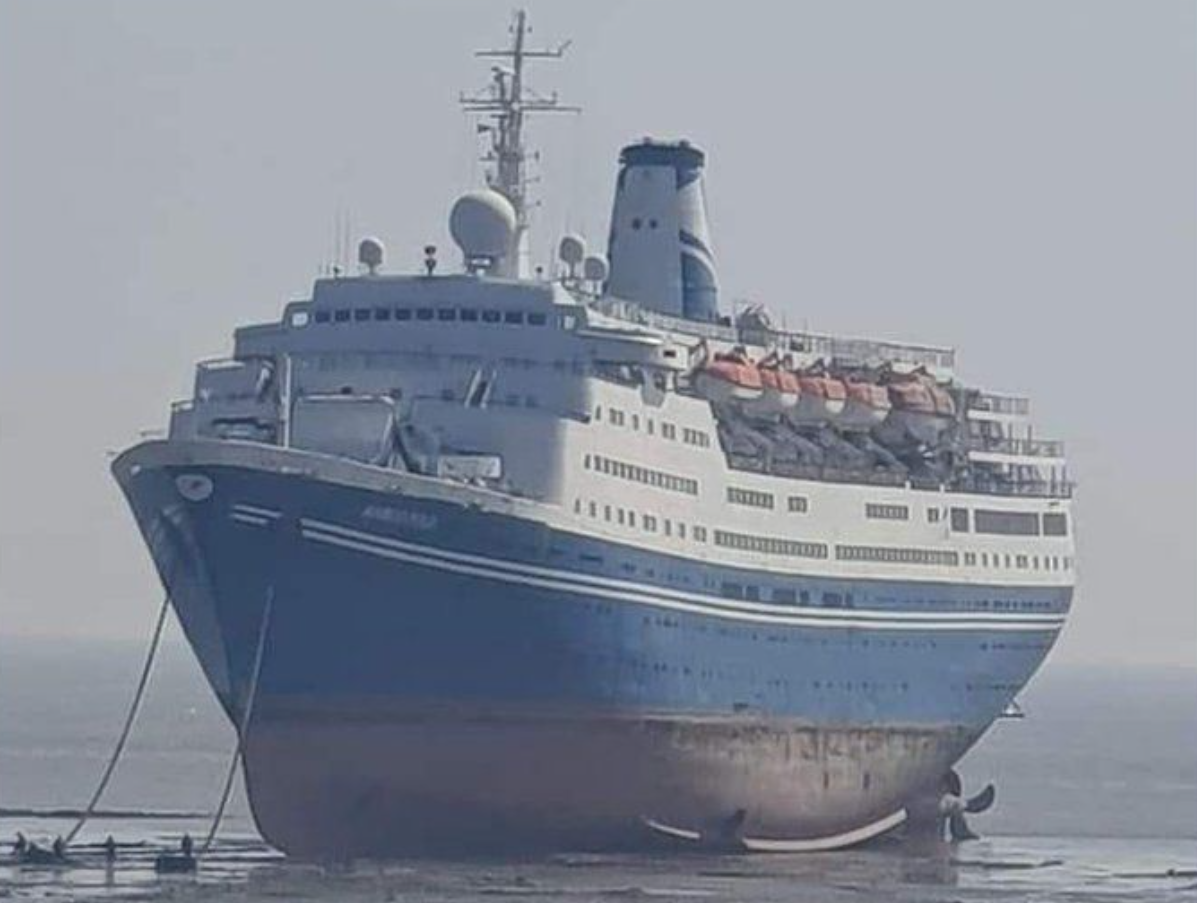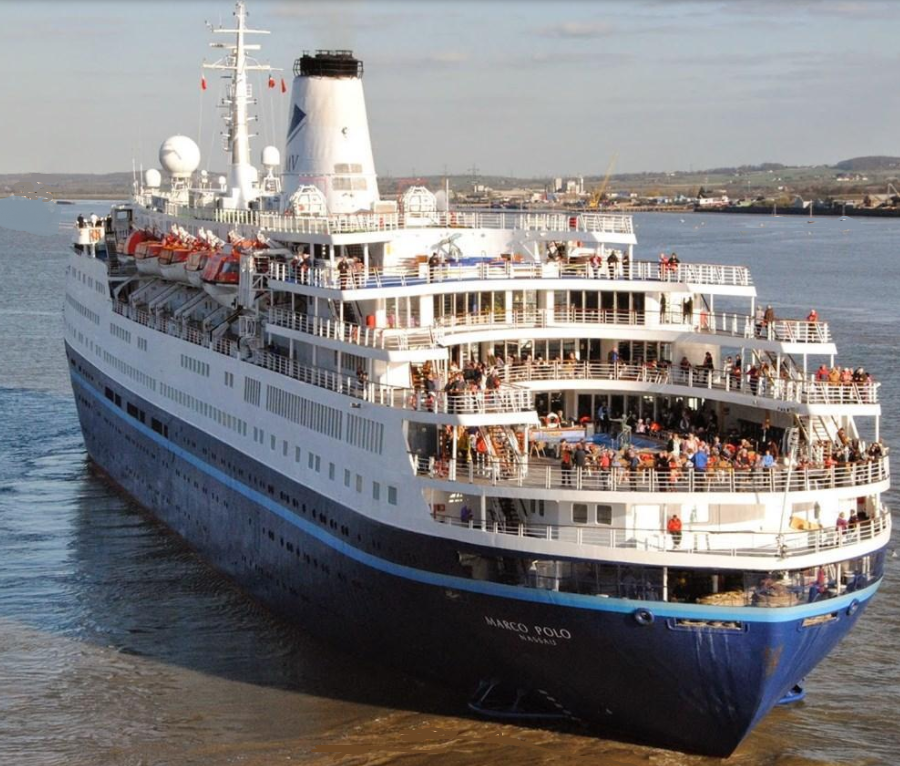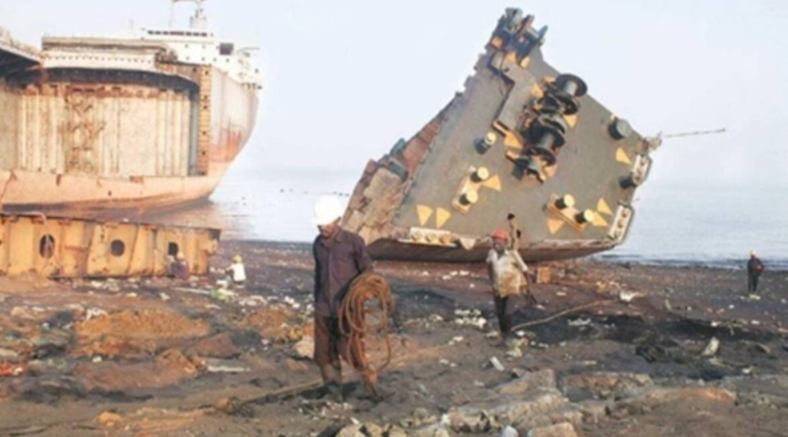 When Maritime voyages went into administration the liquidators in a distress sale without any concerns about the environmental impact, in search of recovery sold at auction Two British cruise ships the Marco Polo, the Magellan and three other cruise ship which were impounded and sold to settle the debts in November 2020. The Marco Polo built in the1960s was one of the world's last surviving ocean cruise liners scheduled to take passengers to the Amazon and Norway this year, but sadly its final voyage was to the ship-breaking yards of the muddy beaches of Alang a town in Bhavnagar district in Gujarat, off Mumbai coast in north-west India, referred to as the world's largest ship graveyard. The longest ship ever built Seawise  Giant was sailed to and beached here for demolition in December 2009.
The ship was bought at auction for £2m by offshore company Highseas Ltd and was released from UK waters on the condition that it would be used for further trading. However, Highseas Ltd used to circumvent the law and said the cruise ship would be used as a floating hotel in Dubai, but two months after taking ownership of the Marco Polo, it was sold as scrap for around £4m. Highseas Ltd director Rishi Agrawal said it was always their intention the Marco Polo would be sold to new owners " but regrettably, the intended buyers in Dubai refused to take delivery  and were forced to sell it as scrap to Anil Jain owner of Atam Manohar Ship Breakers Pvt Ltd."
Marco Polo is the third cruise vessel to reach Alang in the last 50 days the first being mv Karnika, the second Ocean Dream which has been lying idle in Hiroshima, Japan, and expecting a fourth Grand Celebration in the coming weeks.
Other scrapped cruise ships include 
American Glory
Carnival Fantasy
Carnival Imagination
Carnival Jubilee
Carnival Tropicale
CMV Astor
CMV Magellan
Costa Concordia
Costa Victoria
Grand Celebration
Lisboa
Louis Aura
Marella Celebration
MS Adriana
MSC Melody
mv Discovery
Ocean Gala
Ocean Star Pacific
Orient Queen
Pacific Dawn
Pacific Jewel
Porto
Pullmantur Monarch
Pullmantur Sovereign
Saga Ruby
Thompson Spirit