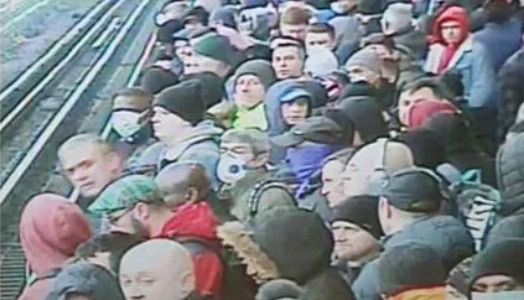 The new measures initially for three weeks, bring Britain more closely into line with other European countries as Mr.Johnson announced draconian restrictions to stop the rapid spread of the coronavirus. Most shops will close with immediate effect, with only " essential" stores such as food outlets, pharmacies, petrol stations, post offices, hardware shops and newsagents allowed to keep their doors open.
On Monday evening 27m TV viewers watched Mr. Johnson tell the country about the biggest threat this country has faced for decades". Police and local authorities will have powers to disperse gatherings, including through fines.
The restrictions would be under constant review and relaxation of the rules would be considered in three weeks.
In UK 83, 945 people have been tested for coronavirus with  6, 650 testings positive.
Clothes shops, nail bars, hotels, libraries, places of worship and communal places in parks such as playgrounds. Parks, however, will not be closed down.
Landlords have warned they would need support if a rent moratorium was imposed. They have to worry about keeping themselves afloat, about paying their lenders.
Burger King, Carluccio's and Yo Sushi are among the hundreds of businesses in the UK planning to withhold rents this week as they battle to conserve cash to survive the coronavirus outbreak.
Network rail has offered businesses rent-free periods but others said they could not take the hit.
The Grosvenor Estate, whose portfolio includes some of London's most prestigious and expensive postcodes, has offered to defer rents for three months but said tenants would have to agree a " realistic payment plan" to reimburse the estate later.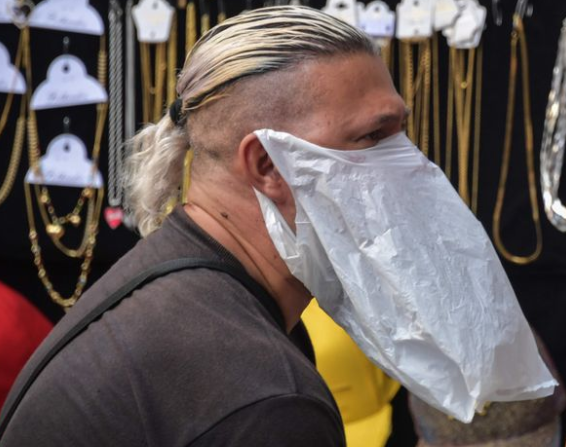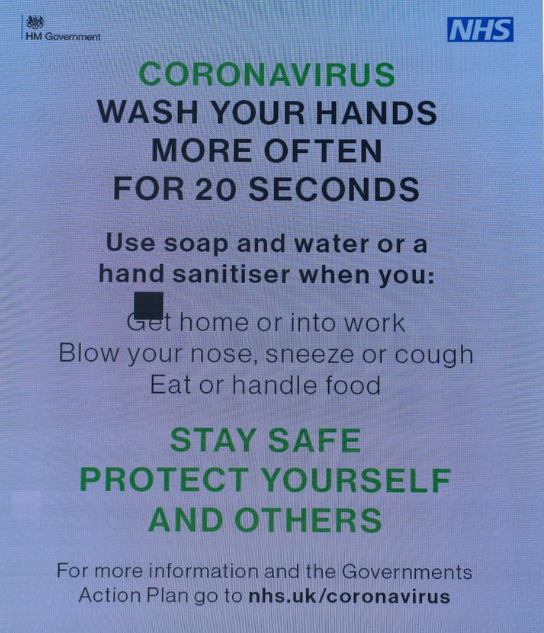 Country,
Total
Total
New
Total
Other
Cases
Deaths
Deaths
Recovered
China
81,171
3,277
7
73,159
Italy
63,927
6,077
7,432
USA
46,168
582
29
295
Spain
39,673
2,696
385
3,794
Germany
30,150
130
7
453
Iran
24,811
1,934
122
8,913
France
19,856
860
2,200
Switzerland
9,117
122
2
131
S. Korea
9,037
120
9
3,507
UK
6,650
335
 
135
Austria
4,829
25
4
9
Netherlands
4,749
213
2
Belgium
4,269
122
34
461
Norway
2,647
11
1
6
Australia
2,144
8
1
118
Canada
2,091
24
112
Portugal
2,060
23
14
Sweden
2,059
33
6
16
Brazil
1,960
34
2
Israel
1,656
1
49
Malaysia
1,624
15
1
183
Denmark
1,577
32
8
1
Turkey
1,529
37
Czechia
1,289
2
1
7
Japan
1,140
42
285
Ireland
1,125
6
5
Ecuador
981
18
3
Pakistan
916
7
1
13
Luxembourg
875
8
6
Thailand
827
4
3
52
Finland
792
1
10
Poland
774
9
1
1
Romania
762
8
1
79
Chile
746
2
11
Diamond Princess
712
10
2
587
Greece
695
17
29
Indonesia
686
55
6
30
Iceland
588
2
1
51
Saudi Arabia
562
19
Singapore
558
2
156
South Africa
554
4
Philippines
552
35
2
20
India
519
10
40
Qatar
501
37
Russia
495
1
22
Slovenia
442
4
1
Peru
395
5
1
Bahrain
390
3
1
164
Hong Kong
386
4
102
Estonia
369
7
Mexico
367
4
1
4
Egypt
366
19
68
Croatia
361
1
5
Panama
345
6
1
Colombia
306
3
6
Lebanon
304
4
8
Argentina
301
4
51
Iraq
266
23
62
Serbia
249
3
3
Dominican Republic
245
3
3
Armenia
235
2
Algeria
230
17
65
Taiwan
216
2
29
Slovakia
204
7
Bulgaria
202
3
3
UAE
198
2
41
Latvia
197
1
Kuwait
191
39
San Marino
187
20
4
Hungary
187
9
1
21
Lithuania
187
1
1
Andorra
164
1
1
Uruguay
162
Costa Rica
158
2
2
New Zealand
155
12
Bosnia and Herzegovina
150
1
2
North Macedonia
148
2
1
Morocco
143
4
5
Jordan
127
1
Albania
123
5
1
10
Vietnam
123
17
Faeroe Islands
122
23
Cyprus
116
1
3
Burkina Faso
114
4
7
Tunisia
114
3
1
Malta
110
2
Moldova
109
1
2
Brunei
104
2
Sri Lanka
101
2
Ukraine
97
3
1
Cambodia
87
2
Senegal
86
8
Oman
84
17
Venezuela
84
15
Belarus
81
22
Réunion
75
1
Azerbaijan
72
1
10
Kazakhstan
68
Georgia
67
9
Cameroon
66
2
Guadeloupe
62
1
Palestine
60
16
Martinique
53
1
Ghana
52
2
Trinidad and Tobago
52
Liechtenstein
51
Uzbekistan
50
DRC
45
2
Afghanistan
42
1
1
Nigeria
42
1
2
Kyrgyzstan
42
Cuba
40
1
Bangladesh
39
4
1
5
Puerto Rico
39
2
1
Mauritius
36
2
Channel Islands
36
Mayotte
36
Rwanda
36
Honduras
30
Guam
29
1
Montenegro
29
1
Bolivia
28
Paraguay
27
2
1
Macao
25
10
Ivory Coast
25
2
Monaco
23
1
French Guiana
23
6
French Polynesia
23
Jamaica
21
1
2
Guatemala
20
1
Guyana
20
1
Isle of Man
20
Togo
20
1
Barbados
17
Madagascar
17
U.S. Virgin Islands
17
Kenya
16
Gibraltar
15
5
Maldives
13
5
Aruba
12
1
Ethiopia
12
Tanzania
12
Mongolia
10
New Caledonia
10
Equatorial Guinea
9
Uganda
9
Saint Martin
8
Seychelles
7
Gabon
6
1
Benin
6
Bermuda
6
Haiti
6
Suriname
6
Cayman Islands
5
1
El Salvador
5
Curaçao
4
1
Bahamas
4
Congo
4
Fiji
4
Greenland
4
Guinea
4
Namibia
4
Eswatini
4
Cabo Verde
3
1
1
Sudan
3
1
Zimbabwe
3
1
Angola
3
Antigua and Barbuda
3
CAR
3
Chad
3
Djibouti
3
Liberia
3
Niger
3
St. Barth
3
Saint Lucia
3
Zambia
3
Gambia
2
1
Nepal
2
1
Bhutan
2
Dominica
2
Laos
2
Mauritania
2
Myanmar
2
Nicaragua
2
Sint Maarten
2
Belize
1
Eritrea
1
Grenada
1
Vatican City
1
Montserrat
1
Mozambique
1
Papua New Guinea
1
St. Vincent Grenadines
1
Somalia
1
Syria
1
Timor-Leste
1
Turks and Caicos
1
Total:
392,440
17,149
642
103,396
Updated on 24/03/2020 at 12:46 GMT