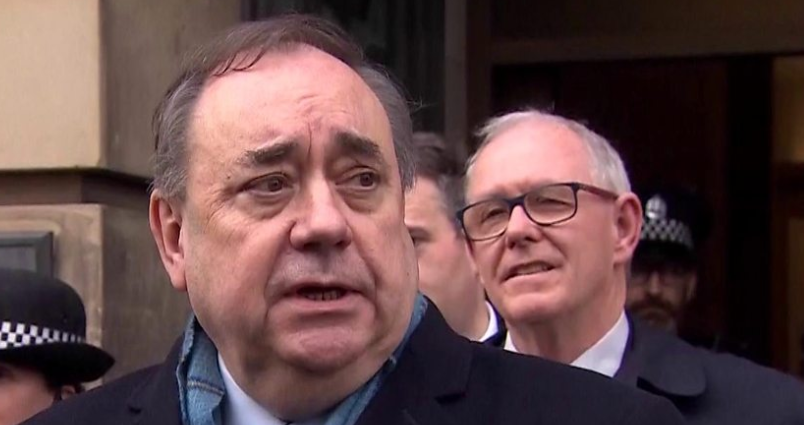 Alex Salmond was acquitted of all 13 sexual offences charges brought against him in a two-week trial, walked out of the High Court in Edinburgh a free man yesterday.
The former first minister and former leader of the Scottish National Party, who had testified some of the charges were "political fabrications", said the trial had "reinforced" his faith in Scotland's court system. He made clear he intended to pursue those in the Scottish Government and SNP that his defence lawyers suggested had orchestrated the allegations against him.
A jury found the former SNP leader not guilty on 12 of the sexual assault charges facing him, while another was found not proven. A further charge of sexually assaulting a 10th woman had previously been dropped by prosecutors.
The women who made the allegations against Mr Salmond included an SNP politician,  a party worker and several current and former Scottish Government civil servants and officials.
Mr Salmond said during his evidence to the court, the claims made about his alleged conduct were "deliberate fabrications for a political purpose or exaggerations. He also said he had "never attempted to have non-consensual sexual relations with anyone in my entire life".
Defence lawyer Gordon Jackson QC told the jury: " That stinks. It absolutely stinks", and went on to say his client had not always behaved well and could have been " a better man on occasions" – but had never sexually assaulted anyone, " At some point, that information, that facts and that evidence will see the light of day"
For two weeks, Mr Salmond had sat calmly in the dock as his future and freedom were debated in front of him. Giving evidence, there was little evidence of the political showman of old – this was a reserved Alex Salmond, acutely aware of the difficulty of the situation facing him.