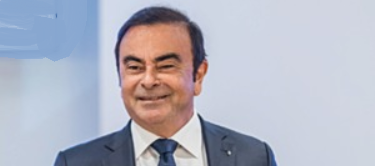 Was Ghosn a cold greedy dictator?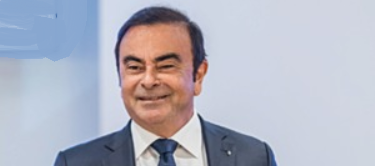 Carlos Ghosn was the chairman of Nissan, the man credited with saving the Japanese carmaker from potential bankruptcy and also  CEO of the French carmaker Renault and the driving force behind a global alliance between the two along with the smaller manufacturer Mitsubishi they made up a motor industry group that sold more than 10 million cars a year.
In November 2018 he flew into Tokyo Haneda Airport from Beirut on his sleek corporate jet which made its way across the airport tarmac it was easily identifiable by the registration emblazoned on the white engine nacelles – N155AN.
Unaware of what awaited him in the terminal, on arrival he was picked up by a car and taken to passport control, where he was informed that there was a problem with his visa, and subsequently escorted to a small side room, where he was arrested, to be charged with serious financial crimes and within hours he was locked up in a prison cell. Greg Kelly, one of Ghosn's closest confidants was also apprehended separately after flying into a different Japanese airport from the US – having been summoned to what he thought was an urgent meeting. The 63-year-old US citizen was an effectively Ghosn's enforcer, "representative director" of the company and was officially charged with carrying out the board's wishes.
Following their arrests the pair were taken to Tokyo's Kosuge Detention Centre in the city's north-east, Ghosn remained in a tiny cell for the next four months and subject to daily interrogations as prosecutors sought a confession from him.
In March 2019, Ghosn was briefly released having posted bail of $9m (£6.9m) but was re-arrested on fresh charges before finally allowed to leave jail again in late April, on payment of a further $4.5m bond, with significant restrictions on his movements, including an effective ban on seeing or communicating with his wife except to speak with her by internet link on Christmas Eve – a very rare privilege approved by the court – a lawyer had to be present listening in.
According to Japanese media reports and CCTV footage shows that he went to a nearby hotel, where he met two men who are believed to have been Michael Taylor, a former member of the US Special Forces, who is now a private security contractor, and his Lebanese associate George-Antoine zayek, and it is believed that the three of them caught a bullet train from Tokyo to Osaka, a two-and-a-half ride away.
Ghosn was wearing a hat and covered his face with a surgical mask which was considered entirely normal, a precaution to prevent the spread of coughs and colds. After arriving in Osaka, the three men went to another hotel and two of them left for the airport and it is believed Ghosn was concealed in a large black box-like luggage case and at the airport, the case was loaded on to an aircraft. Ghosn would leave Japan just as he had arrived more than a year beforehand aboard a private jet.  He had flown in as an emperor of the auto industry but left as a fugitive hidden in a box.
In France, he was "Le Cost Killer", the ruthless executive who turned Renault around when it was ailing in the late 1990s. In Japan, he was the outsider who had been parachuted in to rescue Nissan from the brink of bankruptcy – and in the process became a national celebrity.
The two companies were linked under a strategic alliance first forged in 1999 and were joined in 2016 by the smaller Japanese firm Mitsubishi. By 2017 the group was collectively producing over 10 million vehicles a year. Ghosn, as CEO of Renault and chairman of the two Japanese firms, remained the linchpin of the entire project. Feathers were ruffled in Nissan's Yokohama headquarters by decisions taken in Paris. The French government is a shareholder in Renault, and in 2015, it managed to double its voting rights in the company and increased its influence over boardroom decisions. This meant that political decisions taken in France, and with French interests at heart, could have a significant impact on Nissan. In 2018, Ghosn was handed a renewed mandate giving him another four years as chairman and CEO of Renault, but was under intense pressure from Paris to make the alliance "irreversible".
Nissan bosses such as Chief executive Hiroto Saikawa were already feeling vulnerable due to a decline in the company's performance. Stronger links with Renault, they thought, would undermine their own authority and their autonomy as Nissan could become just an outpost of an international group – shorn of its Japanese identity. By mid-2018 nerves at Nissan were on edge and that without his Knowledge Ghosn's position had become precarious.
Ghosn and his lawyers claim that his arrest was the direct result of a plot involving senior Nissan executives and members of Japan's Ministry of Economy, Trade, and Industry, which aimed to remove him as leader of the Alliance and stop him forging stronger links between Renault and Nissan.
He was initially charged with breaking Japanese law by under-reporting his salary over a four-year period, to the tune of £33.7m, which later extended to total to more than $80m over eight years. It concerned deferred salary, to be paid after Ghosn's retirement. He says the money was never received and would have had to be approved by the Nissan board which never happened.
Later Ghosn was accused of abusing his position for personal gain, by temporarily shifting his personal investment losses to Nissan, and using company funds to pay a Saudi business associate, Khaled al-Juffali, $14.7m and charged for "breach of trust".
Mr. Ghosn said, " I was called a cold, greedy dictator".