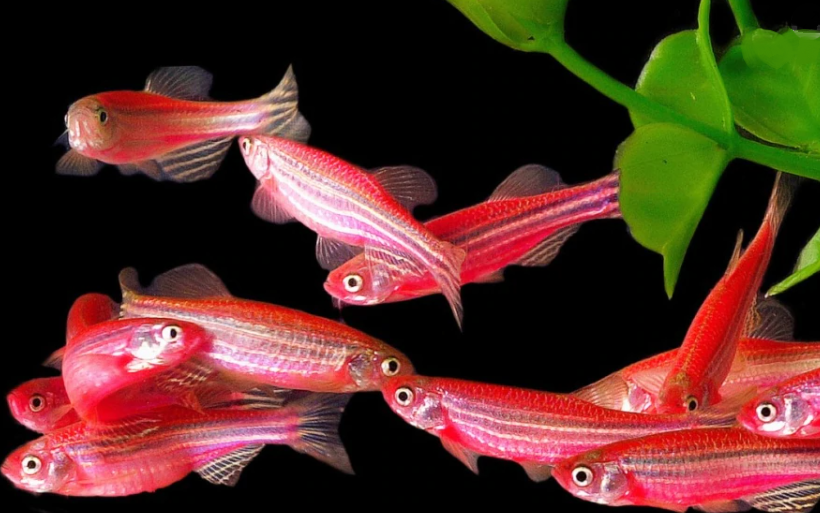 In Kerala, India, Thiruvananthapuram medical college has started experiments using Zebrafish for medical researches, which was initiated to avoid the use of rats and rabbits. Normally, the cause of diseases, functions, and side effects of medicines are experimented on on rats and rabbits in the anatomy wing, taking up to 6 months to complete, while the Zebrafish experiments could take only a few weeks in detecting genetic disorders and other diseases. Zebrafish experiments are preferred by scientists as their eggs hatch in a short period and the fish is ideal for molecular DNA analysis, as the fish inseminate the eggs outside the mother's body primary level experiments can be performed, with very low-cost maintenance. The Zebrafish model complements deficiencies in mammalian experimental models for vertebrate development biology.  The transparency of zebrafish allows direct experimental observation of basic developmental processes such as cell division, migration, and differentiation in real-time, and their ability to generate tissue-specific fluorescent transgenic fish and observe them using fluorescent confocal microscopy has significantly enhanced the zebrafish's utility. Techniques for large-scale genome mutagenesis and gene mapping, transgenesis, and chemical screen have immensely increased the power of this model organism. It is now possible to rapidly determine the developmental function of a gene of interest in vivo and then identify genetic and chemical modifiers of the processes involved.  Discoveries made in Zebrafish can be further validated in mammals and improve our understanding of vertebrate development under normal and pathological conditions. Given the high genomic and molecular similarities between Zebrafish and other vertebrates including humans, many of the important discoveries in zebrafish development are applicable to humans. The embryo and Chorion, the protective membrane surrounding the embryo, are transparent which allows scientists to follow the development from the first moments of fertilization and being actively feeding 5 d after fertilization. During the first 5 d, all major systems develop and begin functioning, and as Zebrafish are able to breed year-round with females capable of producing several hundred embryos each week the abundance of offspring is especially advantageous for genetic mapping studies and experiments that demand large sample sizes. The Genome of Zebrafish has five and a half fold coverage and over 45, 000 predicted genes as several gene microarrays have been developed to study the expression of thousands of genes under normal and experimental conditions. Zebrafish's ability to produce homozygous diploid makes it to the forefront of vertebrate molecular genetic. This technique allowed for the rapid identification of recessive mutations and more efficient mapping of mutant loci.
The ability of Zebrafish to generate several embryos every time they breed makes them especially also useful for throughput drug screening and has many advantages as a model of human pediatric research. . The Transparency of Zebrafish
The Trials are conducted in the Zebrafish Research Facility section in the Multi-Disciplinary Research Lab constructed by the local government.