100 killed in clashes between protesters and security forces in Iraq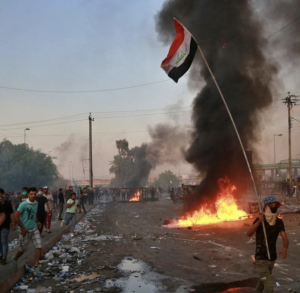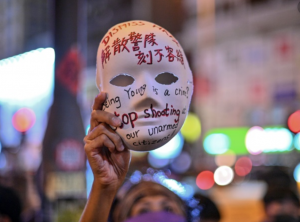 During the last five days of demonstrations against government corruption and high unemployment, 100 people have been killed in clashes between protesters and security forces in Iraq.
The protest have escalated into the worst civil war unrest since it declared the defeat o ISIS Jihadis in 2017, challenging the one-year old administration of prime minister Adel Abdul Mahdi. The demonstrations spread  from Baghdad to other Iraqi cities taking security forces and the government by surprise. The ethnic and sectarian power sharing governance model empowered figures from the previously suppressed Shia majority, but is accused of failing to deliver jobs, services or security for Iraq's despite the country's vast oil wealth.
Demonstrators took to the streets to vent their anger at lack of jobs and services as well as corruption that is reaching the top of government. Iraq's fossil fuel export dependent economy has been unable to satisfy a growing demand for jobs.
Authorities have shut down internet to try to contain the protests.
While in Hong Kong Thousands of mask-wearing protesters ignored the ban in another day of confrontation. A protester attacked a mainland Chinese worker after he shouted in Mandarin= " we are all Chinese". Many supermarkets and shops were closed on Saturday  while those who did manage to stay open ran out of food. The city's economy has been hit by  protests.
Police fired tear gas  and bean bag rounds at crowds I locations across the territory, as demonstrators shouted "Hong Kongers, resist". Some protestor threw petrol bombs at the police, started fires and vandalised metro stations and businesses.