Who will win the battle of bedsheets and spreadsheets as Airbnb ventures into hotel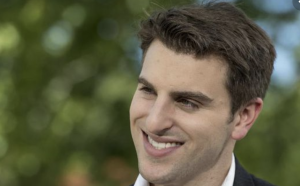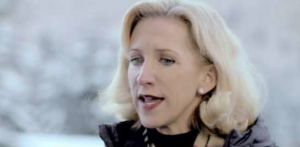 Airbnb's Brian Chesky who want to attract more high spending business, travellers, believes that hotels on Airbnb will help attract business travellers who have been reluctant to use the service. More than half of HotelTonight'sw customers are these high spenders. Getting into hotel business also adds new inventory in big markets. Chesky is targeting New York where authorities are clamping down on Airbnb, banning short term rentals the arrangements of greatest value to the San Francisco-based giant.
Airbnb hosts have been criticised for avoiding the city taxes that hotels must pay, by failing to protect tenants by not observing safety standards, and for breaking local by-laws and regulations by renting multiple units in the same apartment blocks on short leases.
Airbnb haa changed its structure to emulate how hotels operate, by making the hotels pay Airbnb 14%- 20% of the nightly charge , with guest paying no fee, instead of its traditional set up where hosts pay Airbnb a 3% fee and guests pay the group upto 20 per cent;
This summer Marriott the world's biggest hotel operator with 1.3m rooms became the first to launch its own home-rental service. Homes and villas offer s over 2,500 properties in 150 towns and cities across Europe and North America and the Caribbean. Stephanie Linnartz, Marriott's chief commercial officer, hopes that Homes and Villas will "draw more people into our loyalty programme, to drive more room nights to our core business." Members of the Marriott's Bonvoy loyalty programme can earn and spend their points on the new platform. Linnartz hopes that she can attract travellers who want a more upscale – and socially responsible alternative to Airbnb, who said " there is not a consistent guest experience on Airbnb ad the choice is overwhelming. We're playing in the premium luxury space only – one plus bedrooms, kitchens. We have very strict standards around design, safety and security. Everything is legal. We're not a startup.We couldn 't break all sort of rules and laws."
 In 2016, the French hotel giant Accor, which is behinD Sofitel, Fairmont and Raffles, bought Britain's high-end home-share operator Onefinestay. Hyatt meanwhile has introduced Hyatt House, a sub-brand of hotels where rooms come with kitchenettes and have a more residential flavour.
 The big hotel groups can see their loyal guests being poached by Airbnb and wants a piece of the home rental business before a float consolidates its position. In America consumers spend more on Airbnb last year than they did with either Hilton or Inter Continental Hotels .
Airbnb will grow quickly as it doesn't need capital unlike traditional hotels. Eventhough Airbnb is already the world's biggest accommodation platform, Chesky is aiming to increase the number of guests visits fivefold to a billion a year by 2028.
Both Airbnb and hotel groups are running risks in colonising each other's territory.