Boohoo buys Debenhams brand  without the shops or staff for £55m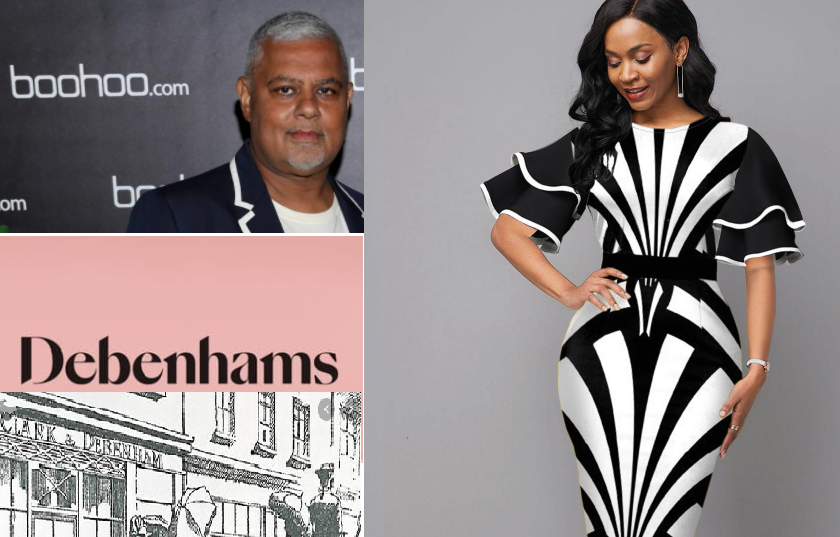 Boohoo buy Debenhams brand and Website for £ 55m without taking the firm's remaining 118 High Street stores or its workforce. The transformational deal triggers 12, 000 job losses. The 242-year-old Debenhams chain is already in the process of closing down after administrators FRP Advisory failed to secure a rescue deal for the business as the closing down of 124 Debenhams stores began in December. The company announced recently that six shops would not reopen after lockdown, including its flagship department store on London's Oxford Street.
Manchester-based Boohoo which was founded in 2006 with Kenyan-born Mahmud Kamani and Carol Kane and supplied clothes to High Street retailers like Topshop began selling directly to customers,  with a stock market value of £4.4bn, had already bought a number of High Street brands out of administration including Oasis, Coast, and Karen Millen but not the associated stores.
Boohoo's executive chairman, Mahmud Kamani said " This is a transformational deal for the group, which allows capturing the fantastic opportunity as e-commerce continues to grow as our ambition is to create the UK's largest marketplace. " Our acquisition of the Debenhams brand is strategically significant as it represents a huge step which accelerates our ambition to be a leader, not just in fashion e-commerce, but in new categories including beauty, sport, and homeware." Boohoo was expected to relaunch Debenhams on Boohoo's web platform in early 2022.
Debenhams listed on the stock exchange in 2011, then valued at £1.6bn.
Asos, a bit player two decades ago when Philip Green's Arcadia group was riding high and toying with a bid for Marks and Spencer, is now valued by the stock market at £5bn.
Private equity companies are gearing up to buy struggling pub chains in the hope of recovery once the lockdown restrictions are eased.
Debenhams which reached its position as a lynchpin of the UK retail landscape by 1950, has fallen behind with fashion trends over the last decade, when it had 110 stores, has struggled for years with falling profits and rising debts as more shopping has moved online, it did call in administrators twice in two years and its position became untenable during the coronavirus pandemic as non-essential retailers were forced to close for prolonged periods.
Back in the 1990s, they had designers at Debenhams where designers like Ted Baker, Jasper Conran would do in-house ranges for them, but by filling the store with concessions they lost exclusivity.
It was hard to compete with newer and leaner fashion retailers such as Primark, Boohoo, and Asos which branched into other areas that Debenhams did well such as beauty. Debenhams failed to adapt quickly enough to online shopping,  and if the product is not right, the brand became irrelevant.
Debenhams was left with too many underperforming shops which came with high costs like rent, business rates, wages, and maintenance as the revenue began to fall the retailer booked a £491.5m loss in 2018. Sir Ian Cheshire, Debenham's former chairman said that its shops became a straight jacket. It also made some poor financial decisions like back in 2005, the retailer sold 23 shop freeholds to property investment company British Land for £495m and they leased them back, as by March this year the business was shouldering £720m of debt.