Coronavirus: Prince Charles has tested positive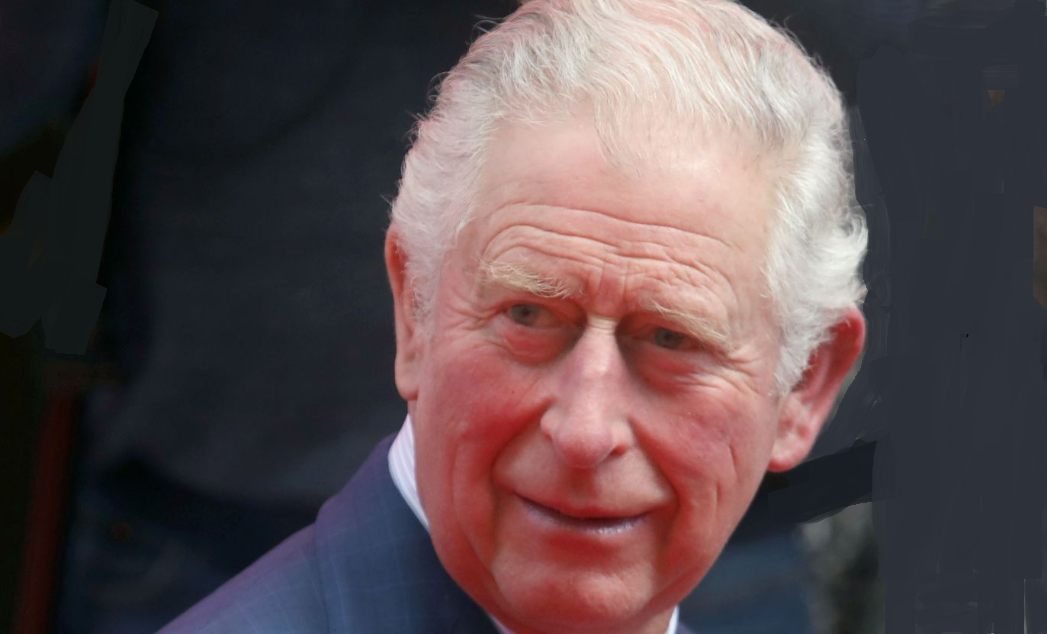 Clarence House confirmed that the heir to the British throne, 71-year-old Prince Charles has tested positive for coronavirus. In a statement released this morning "Prince Charles have displayed mild symptoms, but otherwise remains in good health" and has been self-isolating in Scotland with the Duchess of Cornwall – who has tested negative for the coronavirus.
"The tests were carried out by the NHS in Aberdeenshire where they met the criteria required for testing.
| | | | | | |
| --- | --- | --- | --- | --- | --- |
| Country, | Total | New | Total | New | Total |
| Other | Cases | Cases | Deaths | Deaths | Recovered |
| China | 81,218 | 47 | 3,281 | 4 | 73,650 |
| Italy | 69,176 | | 6,820 | | 8,326 |
| USA | 54,968 | 87 | 784 | 4 | 379 |
| Spain | 47,610 | 5,552 | 3,434 | 443 | 5,367 |
| Germany | 34,009 | 1,018 | 172 | 13 | 3,532 |
| Iran | 27,017 | 2,206 | 2,077 | 143 | 9,625 |
| France | 22,304 | | 1,100 | | 3,281 |
| Switzerland | 10,171 | 294 | 135 | 13 | 131 |
| S. Korea | 9,137 | 100 | 126 | 6 | 3,730 |
| UK | 8,077 |   | 422 |   | 135 |
| Netherlands | 5,560 | | 276 | | 2 |
| Austria | 5,499 | 216 | 30 | 2 | 9 |
| Belgium | 4,937 | 668 | 178 | 56 | 547 |
| Norway | 2,868 | 2 | 13 | 1 | 6 |
| Canada | 2,792 | | 26 | | 112 |
| Australia | 2,423 | 106 | 9 | 1 | 118 |
| Portugal | 2,362 | | 33 | | 22 |
| Sweden | 2,318 | 19 | 41 | 1 | 16 |
| Brazil | 2,271 | 24 | 47 | 1 | 2 |
| Israel | 2,170 | 240 | 5 | 2 | 58 |
| Turkey | 1,872 | | 44 | | |
| Malaysia | 1,796 | 172 | 19 | 3 | 199 |
| Denmark | 1,715 | 124 | 32 | | 1 |
| Czechia | 1,497 | 103 | 4 | 1 | 10 |
| Ireland | 1,329 | | 7 | | 5 |
| Japan | 1,193 | | 43 | | 285 |
| Luxembourg | 1,099 | | 8 | | 6 |
| Ecuador | 1,082 | | 27 | | 3 |
| Pakistan | 1,000 | 28 | 8 | 1 | 21 |
| Thailand | 934 | 107 | 4 | | 70 |
| Poland | 927 | 26 | 12 | 2 | 1 |
| Chile | 922 | | 2 | | 17 |
| Romania | 906 | 112 | 13 | 1 | 86 |
| Finland | 853 | 61 | 3 | 2 | 10 |
| Indonesia | 790 | 104 | 58 | 3 | 31 |
| Saudi Arabia | 767 | | 1 | | 28 |
| Greece | 743 | | 20 | | 29 |
| Diamond Princess | 712 | | 10 | | 587 |
| South Africa | 709 | 155 | | | 4 |
| Russia | 658 | 163 | 1 | | 29 |
| Iceland | 648 | | 2 | | 51 |
| Philippines | 636 | 84 | 38 | 3 | 26 |
| India | 562 | 26 | 10 | | 40 |
| Singapore | 558 | | 2 | | 156 |
| Slovenia | 528 | 48 | 5 | 1 | 10 |
| Qatar | 526 | | | | 41 |
| Panama | 443 | | 6 | | 1 |
| Bahrain | 419 | 27 | 3 | | 177 |
| Croatia | 418 | 36 | 1 | | 16 |
| Peru | 416 | | 7 | | 1 |
| Hong Kong | 410 | 23 | 4 | | 102 |
| Mexico | 405 | 38 | 5 | 1 | 4 |
| Estonia | 404 | 35 | | | 8 |
| Egypt | 402 | | 20 | | 80 |
| Argentina | 387 | | 6 | | 52 |
| Colombia | 378 | | 3 | | 6 |
| Lebanon | 333 | 15 | 4 | | 8 |
| Iraq | 316 | | 27 | | 75 |
| Dominican Republic | 312 | | 6 | | 3 |
| Serbia | 303 | | 4 | 1 | 15 |
| Armenia | 265 | 16 | | | 16 |
| Algeria | 264 | | 19 | | 65 |
| Lithuania | 255 | 46 | 4 | 2 | 1 |
| UAE | 248 | | 2 | | 45 |
| Taiwan | 235 | 19 | 2 | | 29 |
| Hungary | 226 | 39 | 10 | 1 | 21 |
| Latvia | 221 | 24 | | | 1 |
| Bulgaria | 220 | 2 | 3 | | 4 |
| Slovakia | 216 | 12 | | | 7 |
| New Zealand | 205 | | | | 22 |
| Kuwait | 195 | 4 | | | 43 |
| Uruguay | 189 | | | | |
| San Marino | 187 | | 21 | | 4 |
| Costa Rica | 177 | | 2 | | 2 |
| Morocco | 170 | | 5 | | 6 |
| Bosnia and Herzegovina | 168 | | 3 | | 2 |
| Andorra | 164 | | 1 | | 1 |
| Jordan | 154 | | | | 1 |
| North Macedonia | 148 | | 2 | | 1 |
| Albania | 146 | 23 | 5 | | 17 |
| Vietnam | 134 | | | | 17 |
| Faeroe Islands | 132 | 10 | | | 38 |
| Moldova | 125 | | 1 | | 2 |
| Cyprus | 124 | | 3 | | 3 |
| Burkina Faso | 114 | | 4 | | 7 |
| Tunisia | 114 | | 4 | | 1 |
| Ukraine | 113 | 11 | 4 | 1 | 1 |
| Malta | 110 | | | | 2 |
| Brunei | 109 | 5 | | | 2 |
| Sri Lanka | 102 | | | | 3 |
| Oman | 99 | 15 | | | 17 |
| Senegal | 99 | 13 | | | 9 |
| Réunion | 94 | | | | 1 |
| Cambodia | 93 | 2 | | | 4 |
| Venezuela | 91 | 7 | | | 15 |
| Azerbaijan | 87 | | 1 | | 10 |
| Belarus | 86 | 5 | | | 29 |
| Kazakhstan | 80 | 8 | | | |
| Afghanistan | 79 | 5 | 2 | 1 | 2 |
| Guadeloupe | 73 | | 1 | | |
| Georgia | 73 | 3 | | | 10 |
| Ivory Coast | 73 | | | | 2 |
| Ghana | 68 | 15 | 2 | | |
| Cameroon | 66 | | 1 | | 2 |
| Palestine | 62 | 2 | | | 16 |
| Martinique | 57 | | 1 | | |
| Trinidad and Tobago | 57 | | | | |
| Uzbekistan | 55 | 5 | | | |
| Montenegro | 52 | 5 | 1 | | |
| Liechtenstein | 51 | | | | |
| Mauritius | 48 | 6 | 2 | | |
| Cuba | 48 | | 1 | | 1 |
| Nigeria | 46 | 2 | 1 | | 2 |
| DRC | 45 | | 2 | | |
| Kyrgyzstan | 44 | 2 | | | |
| Rwanda | 40 | | | | |
| Bangladesh | 39 | | 5 | 1 | 7 |
| Channel Islands | 39 | 3 | | | |
| Paraguay | 37 | 10 | 3 | 1 | |
| Honduras | 36 | 6 | | | |
| Mayotte | 36 | | | | |
| Bolivia | 32 | 3 | | | |
| Macao | 30 | 1 | | | 10 |
| Jamaica | 25 | 4 | 1 | | 2 |
| French Polynesia | 25 | | | | |
| Kenya | 25 | | | | |
| Monaco | 23 | | | | 1 |
| French Guiana | 23 | | | | 6 |
| Isle of Man | 23 | | | | |
| Guatemala | 21 | | 1 | | |
| Togo | 20 | | | | 1 |
| Madagascar | 19 | 2 | | | |
| Barbados | 18 | | | | |
| Aruba | 17 | | | | 1 |
| Gibraltar | 15 | | | | 5 |
| New Caledonia | 14 | 4 | | | |
| Uganda | 14 | 5 | | | |
| Maldives | 13 | | | | 5 |
| Ethiopia | 12 | | | | |
| Tanzania | 12 | | | | |
| Zambia | 12 | 9 | | | |
| Mongolia | 10 | | | | |
| El Salvador | 9 | 4 | | | |
| Equatorial Guinea | 9 | | | | |
| Saint Martin | 8 | | | | |
| Niger | 7 | 4 | 1 | 1 | |
| Dominica | 7 | | | | |
| Haiti | 7 | | | | |
| Namibia | 7 | | | | 2 |
| Seychelles | 7 | | | | |
| Suriname | 7 | | | | |
| Cayman Islands | 6 | | 1 | | |
| Curaçao | 6 | | 1 | | |
| Gabon | 6 | | 1 | | |
| Benin | 6 | | | | |
| Bermuda | 6 | | | | |
| Guyana | 5 | | 1 | | |
| Bahamas | 5 | | | | 1 |
| Fiji | 5 | 1 | | | |
| Greenland | 5 | | | | 2 |
| Congo | 4 | | | | |
| Guinea | 4 | | | | |
| Vatican City | 4 | | | | |
| Eswatini | 4 | | | | |
| Cabo Verde | 3 | | 1 | | |
| Gambia | 3 | | 1 | | |
| Sudan | 3 | | 1 | | |
| Zimbabwe | 3 | | 1 | | |
| Nepal | 3 | 1 | | | 1 |
| Angola | 3 | | | | |
| Antigua and Barbuda | 3 | | | | |
| CAR | 3 | | | | |
| Chad | 3 | | | | |
| Djibouti | 3 | | | | |
| Liberia | 3 | | | | |
| Mozambique | 3 | | | | |
| Myanmar | 3 | | | | |
| St. Barth | 3 | | | | |
| Saint Lucia | 3 | | | | |
| Bhutan | 2 | | | | |
| Laos | 2 | | | | |
| Mali | 2 | 2 | | | |
| Mauritania | 2 | | | | |
| Nicaragua | 2 | | | | |
| Sint Maarten | 2 | | | | |
| Belize | 1 | | | | |
| Eritrea | 1 | | | | |
| Grenada | 1 | | | | |
| Libya | 1 | | | | |
| Montserrat | 1 | | | | |
| Papua New Guinea | 1 | | | | |
| St. Vincent Grenadines | 1 | | | | |
| Somalia | 1 | | | | |
| Syria | 1 | | | | |
| Timor-Leste | 1 | | | | |
| Turks and Caicos | 1 | | | | |
| Total: | 434,983 | 12,431 | 19,607 | 717 | 111,870 |
Updated 11:45 GMT 25 Mar 2020
Current World Population          7, 773, 252, 250
Births this year                                    32, 426, 115
Births today                                               187, 130
Deaths this year                                  13, 613, 256
Deaths today                                             78, 560
Net population growth this year    18,812,854
Net population growth today              108, 567
Healthcare expenditure today$7, 302, 775, 576