Emiliano Sala and his pilot poisoned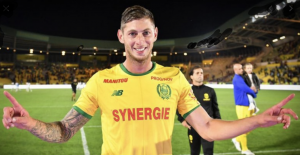 Emiliano Sala (28) and his pilot was poisoned by carbon monoxide just before the plane he was in crashed into the Channel, it was revealed. Tests on the body found in the wreckage showed he had enough of the gas in his system to potentially knock him unconscious and induce a heart attack.
The body David Dibbo Ibboston (58) the light plane's part-time pilot, has no tbeen recovered from the sea yet.
It seems the crash may have occurred after he collapsed or died in mid-flight. An interim report released yesterday said "Poor sealing of the cabin or leaks into the heating system from the exhaust, can provide pathways to carbon monoxide to enter the cabin".
The AAIB said Sala's blood had a COHb (Carboxyhaemoglobin –which forms in red blood cells upon contact with carbon monoxide level of 58 per cent and at this level the symptoms would include seizure, unconsciousness and heart attack. Sala's dad dies three months after son.
AAIB investigators are working with aircraft manufacturers in the USA – where the Piper Malibu was registered – to look at how carbon monoxide could have entered the cabin.
The AAIB has yet to reveal who owned the plane and was responsible for its maintenance.
Shortly before the crash the Cardiff City player sent them a WhatsApp voice message saying he was "so scared " and adding " I'm on a plane that looks like it's going to fall apart."
The Argentinian Striker's family responded to the report by calling for the Piper Malibu Plane to be retrieved from the seabed. Daniel Machover the family' s solicitor Hickman & Rose said " they believe a detailed technical examination of the plane is necessary. The family and the public need to know how the Carbon Monoxide was able to enter the cabin."
Carbon Monoxide detectors designed for light planes are widely available but their use is not mandatory.
The AAIB said it decided not to recover the plane and would be able to investigate safety concerns by other means. It said it took into account the high cost of underwater recovery and evidence already collected when the body was found in February 2019.
A final report into the crash is expected to be published next year.