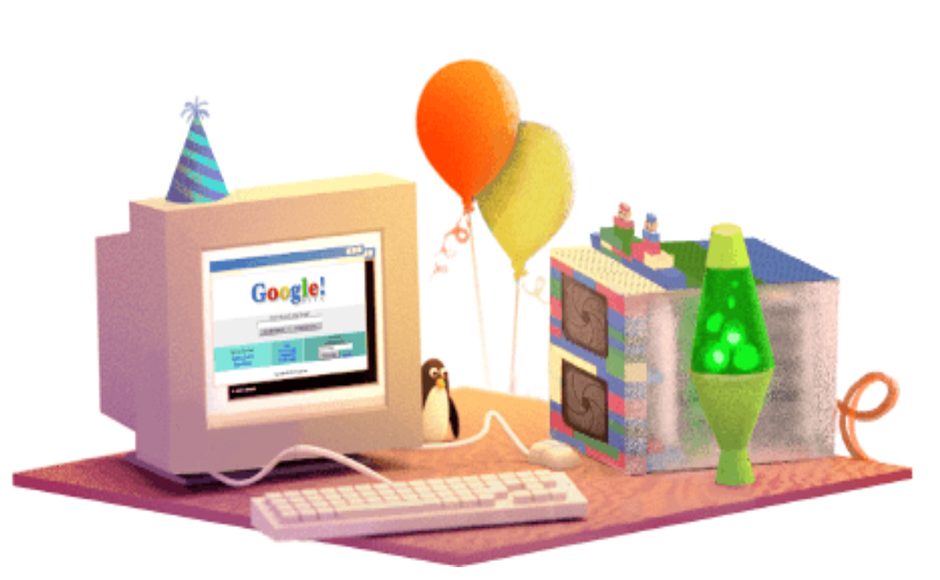 Google celebrates 17th birthday in style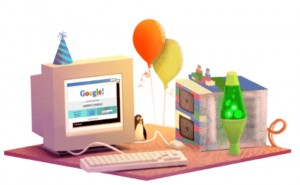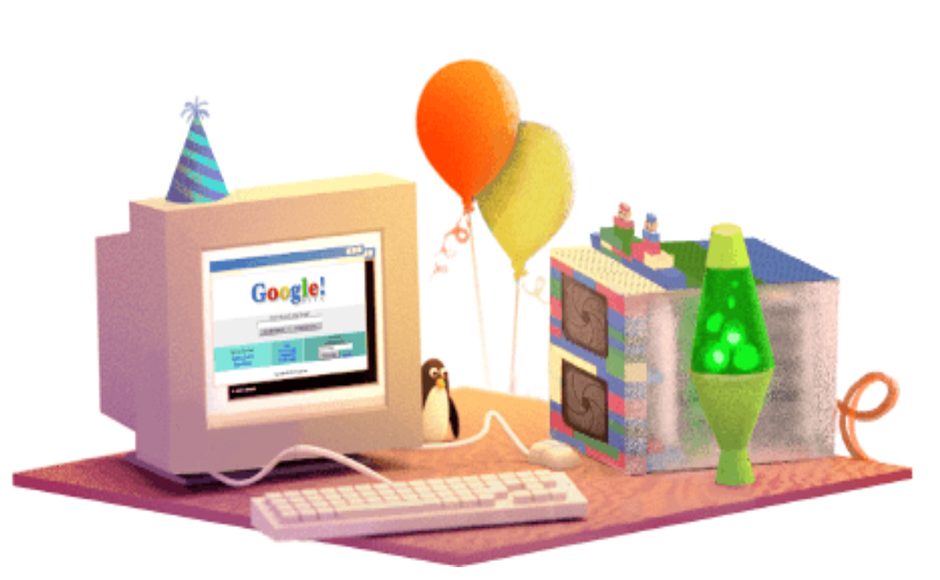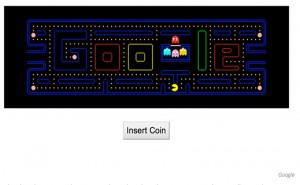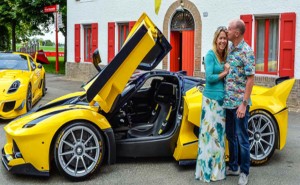 Google celebrates the internet giant's 17th birthday on September 27, 2015 in almost every country in the world, with a naïve, sentimental and a commemorative Doodle harking back to web of the 90s. A Google Doodle is a special, temporary alteration of the logo on Google's homepage to celebrate holiday events, achievements and people. The first Google Doodle was in honor of the Burning Man festival in 1998, designed by Larry Page and Sergey Brin. The first interactive Doodle celebrating Pac-Man, which became a social phenomenon as we are still most excited about yellow circles chomping down on smaller, brighter circles, the arcade game from 1980 developed by Namco and designed by Japanese Video Game designer Toru Iwatani.
Next year Google will split into group of companies all under the umbrella company Alphabet.
In 1998 as Google founders Sergei Brin and Larry Page headed to the burning man Dadaist arts festival, they switched the search engine's logo as a witty "out of office" message.
Google went on create first animated logo commemorated the birth anniversary of Sir Isaac Newton the first interactive doodle in May 21st 2010.
Google's celebration of Pac Man's birth was so wildly popular that the interactive logo was given its own permanent page.
A team of 10 doodlers – 4 engineers, 2 producers including 3 dogs lead by designer Ryan Germick founded in 2009, based in Google HQ at California, now produces around 400 doodles a year out of which 100 of them are animated and around 12 fully interactive which are pretty addicting and they plan 18 months in advance.
Google executive Benjamin Sloss, nicknamed "Gearhead", in the automotive circles decided to take his wife Christine to Fiorano for some lapping in their 599XX yellow Ferrari as a treat for her birthday, which was purchased at an auction in order to raise funds for the Emila earthquake 2012. Waiting for Christine in Italy was a yellow Ferrari FXX K, which she drove it to the track right away with her proud husband documenting her laps in Instagram
Google Doodles have become a beloved tradition for birthdays.