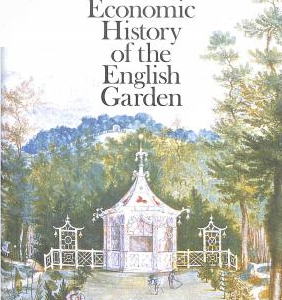 Gradening vital to British economy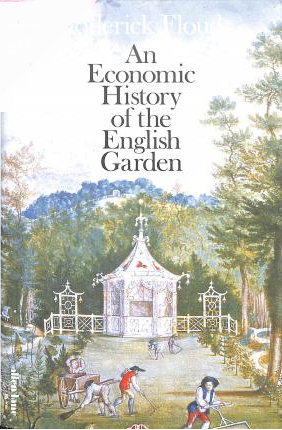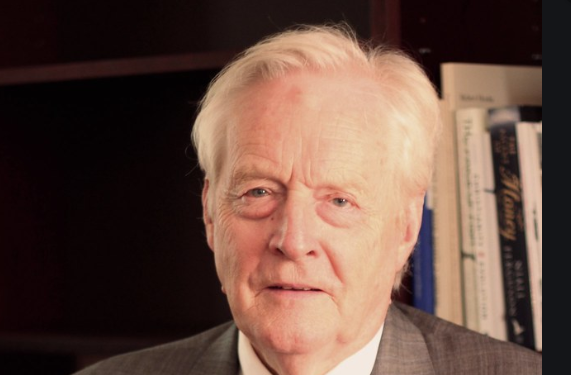 Acknowledging the contributions of gardens to our mental and physical wellbeing and often the economic benefits are often overlooked, economic historian Roderick Floud steers to put it right in his latest book "An Economic History of the English Garden".  This is the first book to question how much gardens and gardening have cost, and to work out the place of gardens in the economic, as well as, the horticultural, life of the nation and role of monarchy and central and local government in creating gardens, as well as that of the aristocratic builder of the great gardens of Stuart, Georgian and Victorian England. He also reveals connections of our gardens to the re-establishment of the English monarch, the national debt and transport during the industrial revolution, the new industries of steam, glass and iron and the built environment that is now all around us.
The gardening's value has rarely been appreciated because historic figures have been translated into today's using the retail price index measure of inflation rather than using Floud's metric average earnings.
He estimates today's annual turnover of garden centers, contractors of over £11bn, and gives us an overview of English Garden history since 1660 with a cornucopia of figures across the centuries to the present.
At Chatsworth, the Duke of Devonshire's Derbyshire Estate, the maximum daily wage in 1918 for women was around £19 (2s)  while men got  £47 (5s). In 1792 Duke of Chandos paid his gardener £200, 000 (£100) putting his ahead of his chaplain £150, 000 (£75).
In 1730s Prince of Wales spent £10.4m (£5, 781) on his g garden over three years including an 1834  25 ft Tulip tree for £38, 120 (£21).
Floud's mentions historically the decision to spend public billions on gardens required wide consensus, particularly until the second world war that consensus was made up of a small elite. Royals, from Charles II to William and Mary to George III to queens Caroline and Charlotte embraced botanizing and landskipping the nobility the emerging middle-classes took up to gardening.
In the last 40 years of the 17th century the royals spend about £800m to £1bn in present-day money.
In the late 18th century the transformation of the royal gardens at Kew into botanical gardens where crops were trialed either in situ or at Kew's colonial outposts. Plants from rubber to tea to the quinine –rich cinchona tree, were economically important crops.
Apart from botanical gardens, leisure gardens soaked up money and the entertainment value of gardens in the pre-digital world. Floud says "the fact that women were excellent gardeners was used to imply that gardening was not a serious occupation but rather a polite pastime".
An Economic History of the English Garden by Roderick Floud, Allen Lane £25, 400 pages.