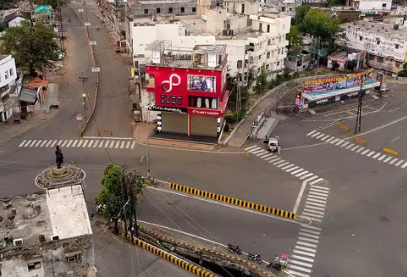 India lockdown for 21 days
Country
Total
Total
New
Total
Other
Cases
Deaths
Deaths
Recovered
China
81,218
3,281
4
73,650
Italy
69,176
6,820
8,326
USA
54,935
784
4
379
Spain
42,058
2,991
3,794
Germany
33,593
164
5
3,299
Iran
24,811
1,934
8,913
France
22,304
1,100
3,281
Switzerland
9,991
133
11
131
S. Korea
9,137
126
6
3,730
UK
8,077
422
 
135
Netherlands
5,560
276
2
Austria
5,448
30
2
9
Belgium
4,269
122
461
Norway
2,868
13
1
6
Canada
2,792
26
112
Australia
2,423
8
118
Portugal
2,362
33
22
Sweden
2,300
40
16
Brazil
2,247
46
2
Israel
2,030
5
2
58
Turkey
1,872
44
Malaysia
1,796
17
1
183
Denmark
1,715
32
1
Czechia
1,497
3
10
Ireland
1,329
7
5
Japan
1,193
43
285
Luxembourg
1,099
8
6
Ecuador
1,082
27
3
Pakistan
1,000
7
19
Thailand
934
4
70
Poland
927
12
2
1
Chile
922
2
17
Romania
794
13
1
79
Finland
792
1
10
Indonesia
790
58
3
31
Saudi Arabia
767
1
28
Greece
743
20
29
Diamond Princess
712
10
587
South Africa
709
4
Russia
658
1
29
Iceland
648
2
51
Philippines
636
38
3
26
India
562
10
40
Singapore
558
2
156
Qatar
526
41
Slovenia
480
4
3
Panama
443
6
1
Croatia
418
1
16
Peru
416
7
1
Mexico
405
5
1
4
Egypt
402
20
80
Bahrain
392
3
177
Argentina
387
6
52
Hong Kong
387
4
102
Colombia
378
3
6
Estonia
369
8
Lebanon
318
4
8
Iraq
316
27
75
Dominican Republic
312
6
3
Serbia
303
4
1
15
Armenia
265
16
Algeria
264
19
65
Lithuania
255
3
1
1
UAE
248
2
45
Taiwan
235
2
29
Hungary
226
10
1
21
Latvia
221
1
Bulgaria
220
3
4
Slovakia
216
7
New Zealand
205
22
Kuwait
195
43
Uruguay
189
San Marino
187
21
4
Costa Rica
177
2
2
Morocco
170
5
6
Bosnia and Herzegovina
168
3
2
Andorra
164
1
1
Jordan
154
1
North Macedonia
148
2
1
Vietnam
134
17
Faeroe Islands
132
38
Moldova
125
1
2
Cyprus
124
3
3
Albania
123
5
10
Burkina Faso
114
4
7
Tunisia
114
4
1
Ukraine
113
4
1
1
Malta
110
2
Brunei
104
2
Sri Lanka
102
3
Oman
99
17
Réunion
94
1
Cambodia
93
4
Venezuela
91
15
Azerbaijan
87
1
10
Belarus
86
29
Senegal
86
8
Kazakhstan
79
Afghanistan
74
2
1
1
Guadeloupe
73
1
Georgia
73
10
Ivory Coast
73
2
Cameroon
66
1
2
Palestine
60
16
Martinique
57
1
Trinidad and Tobago
57
Uzbekistan
55
Ghana
53
2
Montenegro
52
1
Liechtenstein
51
Mauritius
48
2
Cuba
48
1
1
Nigeria
46
1
2
DRC
45
2
Kyrgyzstan
42
Rwanda
40
Bangladesh
39
5
1
7
Paraguay
37
3
1
Channel Islands
36
Honduras
36
Mayotte
36
Bolivia
32
Macao
29
10
Jamaica
25
1
2
French Polynesia
25
Kenya
25
Monaco
23
1
French Guiana
23
6
Isle of Man
23
Guatemala
21
1
Togo
20
1
Madagascar
19
Barbados
18
Aruba
17
1
Gibraltar
15
5
New Caledonia
14
Maldives
13
5
Ethiopia
12
Tanzania
12
Mongolia
10
El Salvador
9
Equatorial Guinea
9
Uganda
9
Saint Martin
8
Niger
7
1
1
Dominica
7
Haiti
7
Namibia
7
2
Seychelles
7
Suriname
7
Cayman Islands
6
1
Curaçao
6
1
Gabon
6
1
Benin
6
Bermuda
6
Guyana
5
1
Bahamas
5
1
Fiji
5
Greenland
5
2
Congo
4
Guinea
4
Vatican City
4
Eswatini
4
Cabo Verde
3
1
Gambia
3
1
Sudan
3
1
Zimbabwe
3
1
Nepal
3
1
Angola
3
Antigua and Barbuda
3
CAR
3
Chad
3
Djibouti
3
Liberia
3
Mozambique
3
Myanmar
3
St. Barth
3
Saint Lucia
3
Zambia
3
Bhutan
2
Laos
2
Mauritania
2
Nicaragua
2
Sint Maarten
2
Belize
1
Eritrea
1
Grenada
1
Libya
1
Montserrat
1
Papua New Guinea
1
St. Vincent Grenadines
1
Somalia
1
Syria
1
Timor-Leste
1
Turks and Caicos
1
Total:
425,288
18, 944
54
109, 225
Latest Updates 25 Mar 2020; 9:30 GMT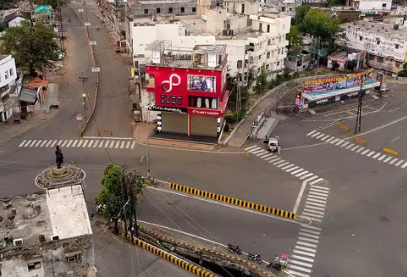 Indian Prime Minister Narendra Modi has taken draconian measures and has imposed a 21-day nationwide lockdown as well as announced a $2bn aid package to strengthen health infrastructure to combat coronavirus which has already infected 425, 288 worldwide, affecting 1.37 billion people, one of the world's most populous nations.
He urged people to remain indoors to prevent the virus from " spreading like wildfire".
India after testing 22, 000 people, has confirmed 536 coronavirus cases, of whom 39 have recovered and 10 died.
Mr. Modi said the next three weeks are crucial for India to prevent an outbreak that would  " set the country back 21 years and I am urging you to stay at home for the next 21 days or you will invite a grave pandemic to your homes if you step out".
Many Indians expressed fears over the rapid imposition of a severe lockdown that could lead to the breakdown of the food supply chain that supports the population of India's vast cities. Online companies delivering essential foodstuffs have struggled to maintain operations and complained about local police blocking trucks, shutting down warehouses and tried to stop keyworkers from reaching their place of work.
Some neighborhoods have, however, remained open, with vendors selling fruit, veg and milk suppliers delivering direct to homes and apartments. In other neighborhoods and buildings have locked their gates and barred all outsiders from entering.
In the UK over 170, 000 people including 11, 000 formal medics, 24, 000 final year student nurses have all registered to be volunteers with the NHS after a recruitment drive to help the vulnerable amid the coronavirus as the helpers will be delivering food and medicines to the needy, driving patients to appointments and phoning the isolated. The help is being targeted at the 1.5 million people with underlying health conditions who have been asked to shield themselves from the virus by staying at home for 12 weeks.
On Tuesday NHS will treat coronavirus patients in a makeshift field hospital in the ExCel Centre in east London.
On Tuesday, the number of coronavirus deaths in the UK rose to 422 with over 8, 000 confirmed cases.