Several countries grounds Max8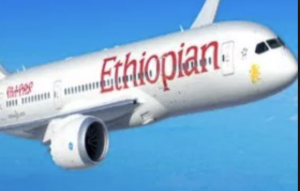 Europe's aviation safety regulator issued a continent-wide ban on flights of Boeing 737 Max yesterday placing the aircraft manufacturer and US regulators on the defensive as they continue to insist that the plane was airworthy.
Similar bar to the aircraft was also made by Australia, Singapore, Hong Kong, Egypt, China, Vietnam, New Zealand, Lebanon, Singapore,  Indonesia, Malaysia, India, totalling over 50 countries. Norwegian Air on the Max8's biggest customers had unilaterally grounded their fleets even before the authorities acted.
Republican senator Ted Cruz, who chairs the Senate sub-committee on aviation, said "I believe it would be prudent for US likewise to temporarily ground 737Max aircraft until the FAA confirms the safety of these aircraft and their passengers." The union representing cabin crew on American Airlines also said they were worried about the safety of the planes, Lori  Bassani, president of the Association of Professional Flight Attendants which represents 27, 000 workers said they were "very concerned" and called on the aviation bosses to  "strongly consider grounding these planes  until a thorough investigation can be performed".
Sunday's Ethiopian Airlines crash with another accident involving the Max8 in Indonesia five months ago, as both were new planes and went down shortly after take-off.
The 737 family is the workhorse of the short-haul industry, the new Max line is significantly more fuel efficient than previous versions and has been Boeing's fastest selling plane.
The EASA action followed groundings by UK, French and German authorities as many US airlines continued to fly the aircraft.
Boeing shares closed down 6 per cent in New York wiping out more than £20billion off the company's market value since close of trading on Friday, while Norwegian fell 2.9 per cent, South West dropped 2.3 per cent and American fell 3.5 per cent.
The Ethiopian crash killed 157  and the Indonesia's Lion Air  plunged into sea after take-off killing 189. A preliminary report on that disaster found a stall-prevention feature had erroneously kicked in and made the plane to nosedive. The record of UK airlines in the UK and Ireland, is outstanding as it is 30 years since the last fatal crash involving a British aircraft, the Kegworth tragedy of January 1989 – 47 people died when a British Midlands jet crashed while trying to make an emergency landing at East Midlands Airport. Ryan Air is the safest airline in the world with EasyJet in second place, in terms of the number of passengers flown without a single fatal accident.
Two UK-bound Turkish Airlines jets were turned back on Tuesday, while across the Atlantic passengers are still boarding exactly the same aircraft model .