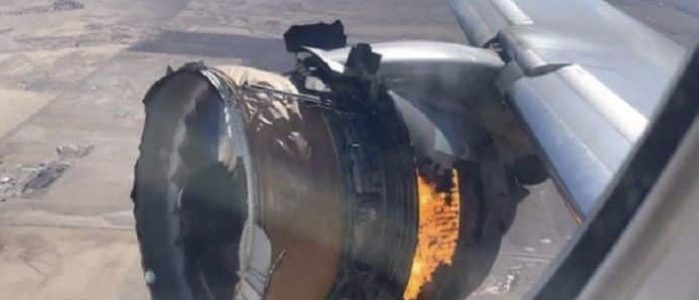 United 777 despite engine failure landed safely with no injuries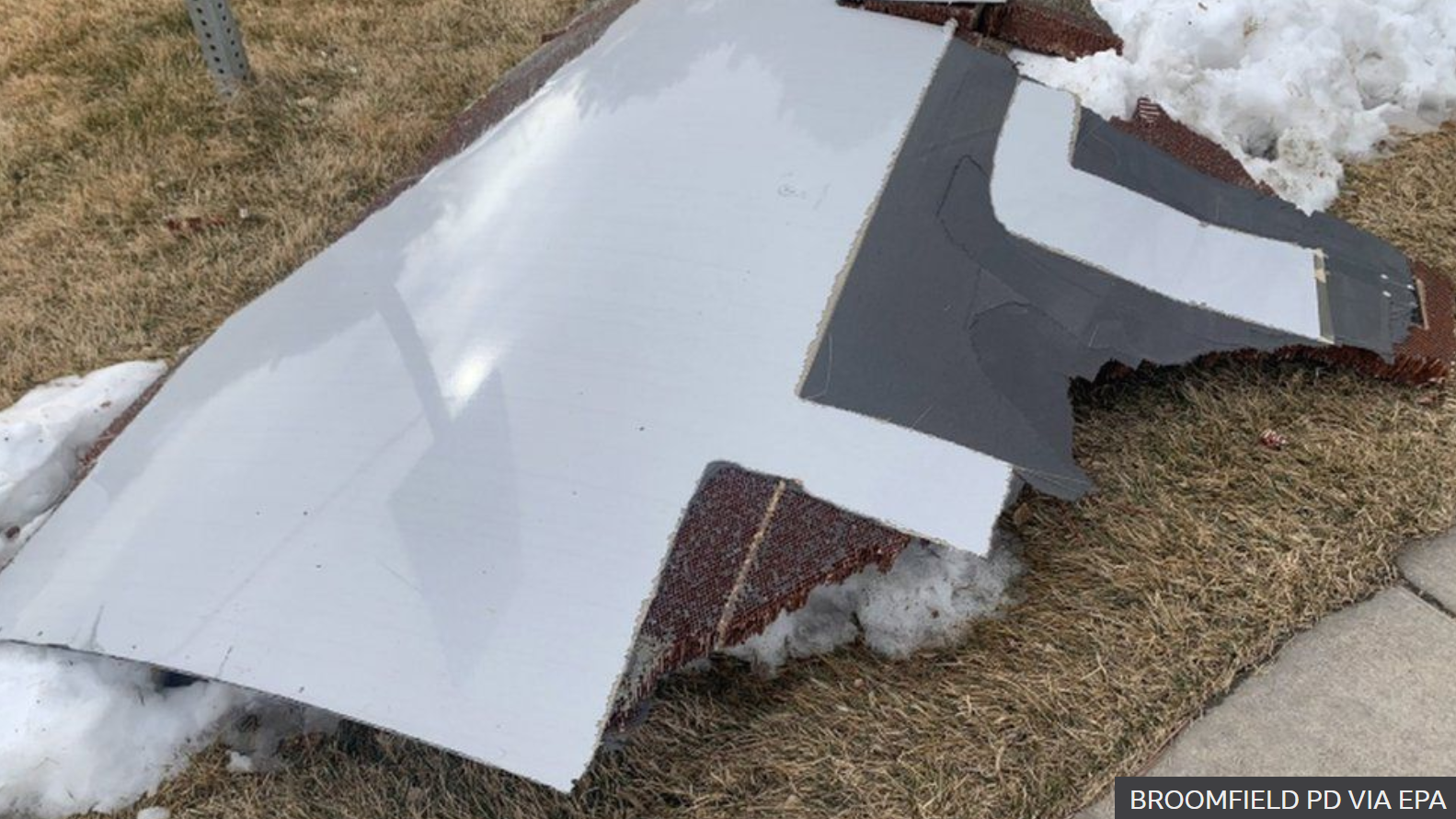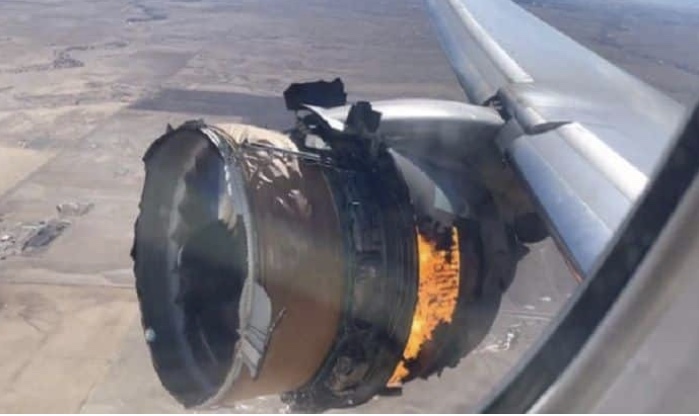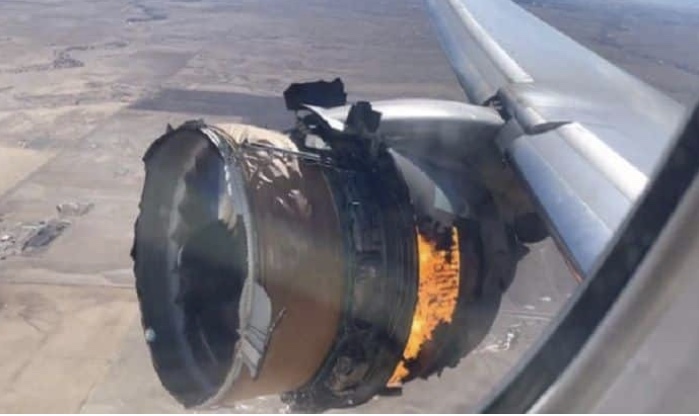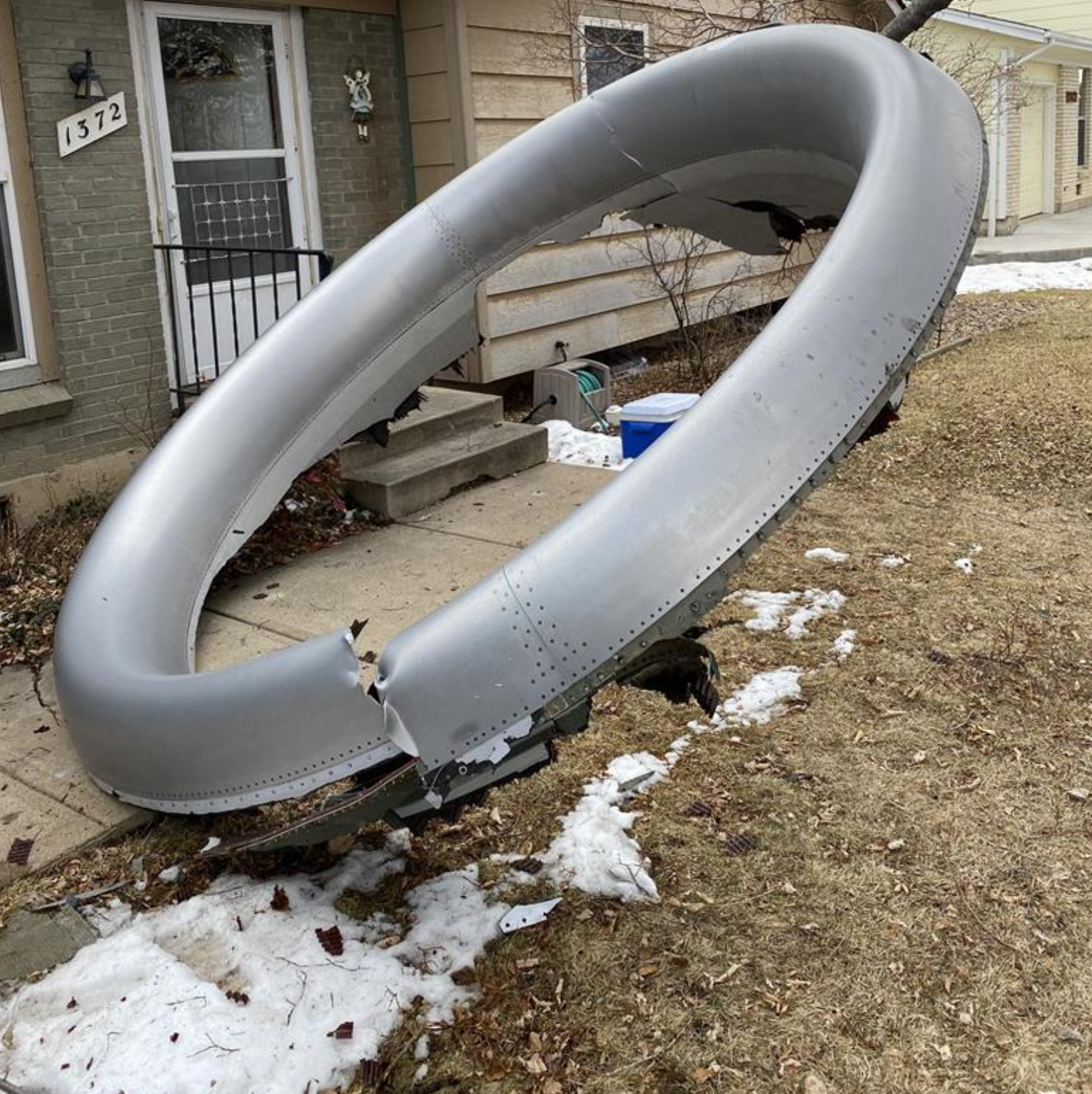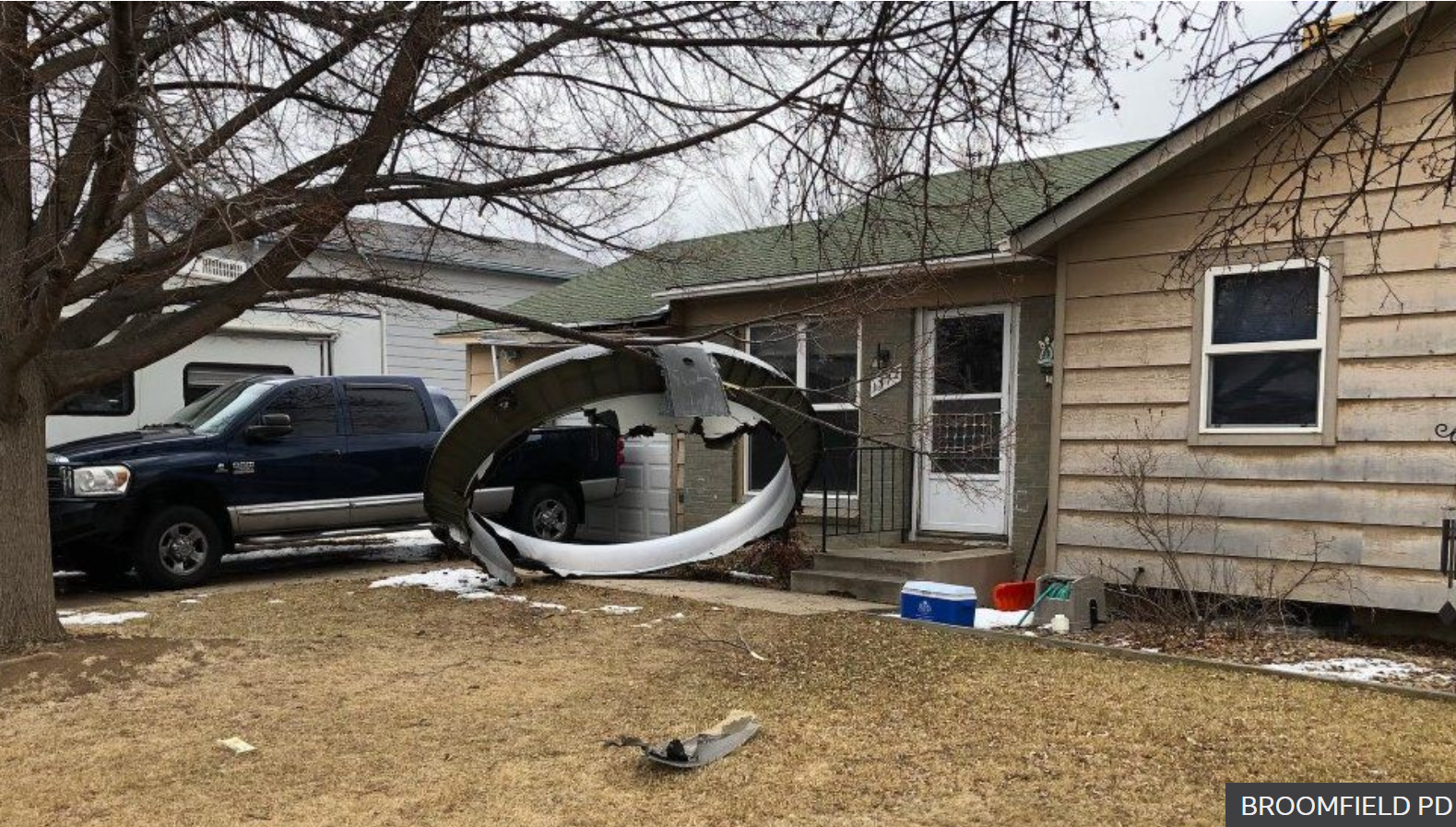 United Airlines flight 328, Boeing 777, plane bound for Honolulu, suffered an engine failure but returned safely to Denver airport.
The jet carrying 231 passengers and 19 crew on board, was able to do an emergency landing at Denver airport, without any injuries.
Police in the town of Broomfield posted pictures of  front of an engine casing in the front garden of a home.
Passengers onboard described the aircraft started shaking violently followed by a large explosion, saw smoke coming out of the right engine which had climbed to about 13, 500ft, and losing altitude shortly after take off, just after 13:09 local time (20:09 GMT) on Saturday. The FAA and the National Transportation Safety Board will be carrying out an investigation.